Odyssey Gold Visa credit card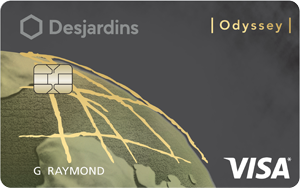 All-inclusive travel insurance
Interest rate

19.9%

Annual fee

$110

Bonusdollars

® rewards Up to 1% of your purchases

Comprehensive travel insurance

Up to 60 days
There are new ways to earn Bonusdollars1 more quickly when you make purchases in the following categories:
Restaurants (2%)
Entertainment (2%)
Public transportation (2%)
Pre-authorized payments (2%)
All other purchases (1%)
More ways to use your Bonusdollars
Now you can redeem your Bonusdollars on restaurants, entertainment and public transportation.
Credit card benefits
You also get
Check your credit score for free
Are you a member?
Log in to AccèsD to check your credit score for free, anytime and as often as you want.
Extras
No transaction fees
21-day grace period to pay your bill without incurring credit charges
Option to transfer your balances to this credit card
Easy account management
Earn
Bonusdollars

faster

Automatically charge your recurring bills—like your electricity, mobile phone or gym membership—to your Desjardins credit card and earn Bonusdollars faster!

Learn more about pre-authorized bill payments
Compare credit cards

Compare this card and see if it's the right one for you.
Partner offer
Get up to 25% off your Hertz car rental anywhere in the world
Get this offer

– Hertz offer - This link will open in a new window.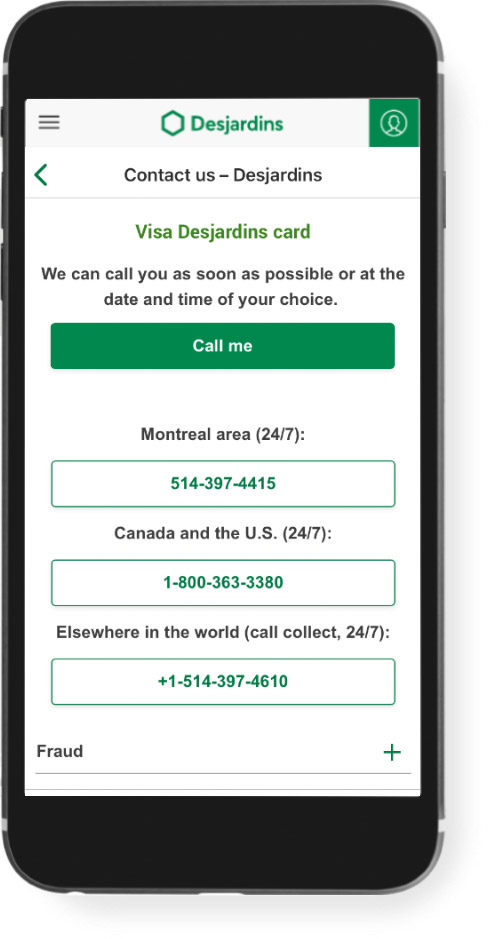 Manage your credit card
Let us know if anything has changed.
Annual fee and fixed annual interest rate are subject to change without prior notice.
® Bonusdollars, Modulo and Odyssey are registered trademarks of Fédération des caisses Desjardins du Québec.
Eligibility requirements: Must have an eligible account. Primary card holder on the account must be a member of Fédération des caisses Desjardins du Québec or Fédération des caisses populaires de l'Ontario inc.