Travelling
Travelling
Preparing to travel abroad? We can help you plan your trip so you can make the most of it.
Follow our tips when planning your next trip
Travelling takes time and planning. Learn how our products and services can help you.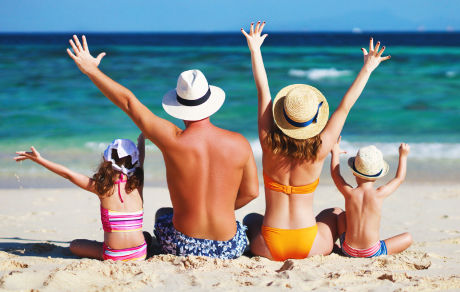 Planning with us has its benefits
Tips for financing your trip
Travel insurance solutions
Ways to manage your finances anywhere in the world
Plan your finances
Want to know if your trip is financially realistic? Discover how you can travel without big sacrifices.
Limit ATM fees
Save money during your trip by using your financial institution's ATMs or those affiliated with the Interac®, Visa*, Mastercard® or PLUS* networks. Certain fees may apply.
Protect yourself with insurance
When you travel outside your home province, even for a day, travel insurance will protect you from the unexpected.
4 more ways to get insured
Individual travel insurance is one way to protect yourself when travelling. Your credit card or group insurance may also include travel insurance coverage. View your documents to learn more about conditions, exclusions and limitations that may apply.
Credit card
Many of our credit cards offer full coverage travel insurance.
Group insurance
Some group plans include travel insurance with healthcare and cancellation coverage.
Auto insurance
Your auto insurance covers renting a car or driving your own car within Canada and the United States.
Home and civil liability insurance
Your home and civil liability insurance protects your home while you're away. It can also protect you if you become civilly liable during your trip.
Take advantage of your credit card
Using credit cards is a convenient way to pay for expenses while travelling. With our Odyssey credits cards, you can benefit from many travel perks.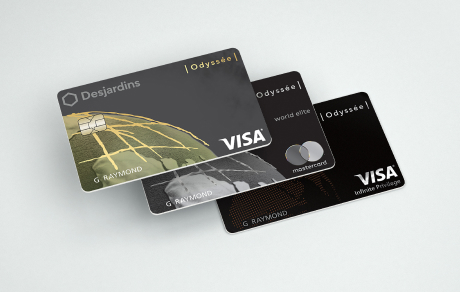 Interac® is a registered trademark of Interac Inc. Used under licence.
Mastercard® is a registered trademark, and the circles design is a trademark of Mastercard International Incorporated.
* Trademark of Visa International Service Association and used under licence.
* For Desjardins members or if you have Desjardins Travel Insurance, a Desjardins credit card or group insurance that includes travel insurance with Desjardins.
BONUSDOLLARS® and Odyssey® are registered trademarks of the Fédération des caisses Desjardins du Québec.
1. BONUSDOLLARS can be redeemed for eligible products and services within 60 days of buying them. BONUSDOLLARS will be deducted from the accrued balance at the time of redemption. They do not earn additional BONUSDOLLARS. Minimum redemption of 20 BONUSDOLLARS.