Car insurance
Get a free quote and, if you're eligible, buy your car insurance online!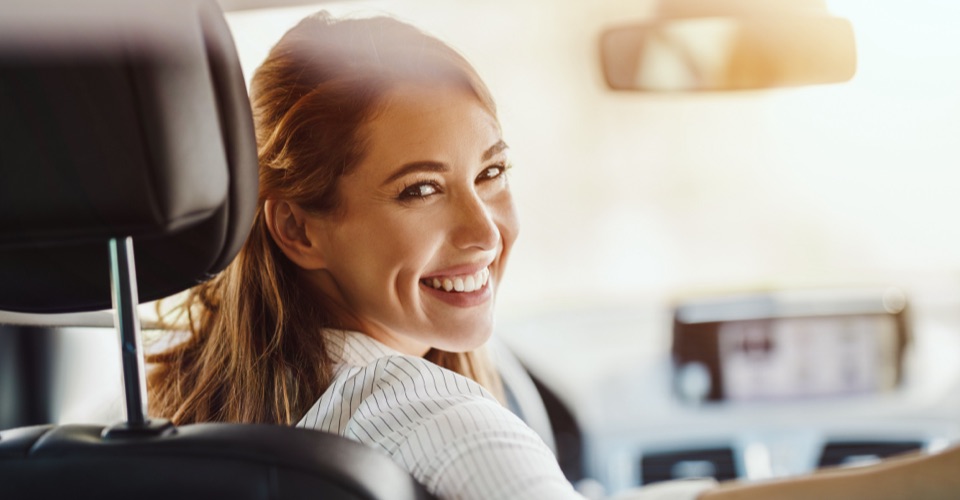 With a local Desjardins Agent
For personalized advice and coverage tailored to your needs, work with a Desjardins Agent.
Car insurance designed to fit your needs
To be well protected, you need insurance coverage that's tailored for you and your car. We offer coverage options and discounts for different types of drivers and lifestyles. Get a quote today and protect your car for the right price.
Save on your car insurance
We have discounts and offers to get you a better price for your car insurance. Find out which ones you qualify for.
Double Contract discount for home and car
Get up to 15% off your home insurance by bundling your home and car insurance policies with us.1
Other savings and discounts
Ajusto: Take control of your car insurance costs
Sign up for the Ajusto® program and get a personalized premium based on your driving habits and behaviours. It pays to drive safe with Ajusto.2
Discover our auto coverages
Learn about our coverage types to see which ones you really need.
Civil Liability
All Perils
5-Year Replacement Cost
Trouble-Free Option®
How the auto claims process works
In the event of an accident, collision, theft or other loss, you can file your claim online, in the Desjardins Insurance Home-Auto app or by phone 24/7. We're here to guide you every step of the way.
Manage your auto insurance online
Log in to Online Services or our app to easily manage your insurance anytime, anywhere.
View your insurance documents
Update your payment information
File a claim
Tell us you're putting a vehicle in storage
Change your address
Download the Desjardins Insurance Home-Auto app
Get help from a local Desjardins Agent
Work with a Desjardins Agent in your area for your insurance and financial needs.
Direct line of communication
Advice based on your lifestyle and goals
Personalized management of your file
Long-term relationship
Get your car insurance online

Get an online quote and, if you're eligible, buy your car insurance without having to call us.
Insure your recreational vehicle with us, too
Choose coverage designed for your type of vehicle or watercraft and get out there knowing you're well protected.
What is an insurance premium?
Your car insurance premium is the price of your insurance. It's the amount you pay monthly or annually to maintain your coverage.
What is an insurance policy?
Your car insurance policy is the contract you have with your insurer. It outlines what situations and losses are covered by your insurance.
What is a deductible?
Your deductible is the amount you have to pay out of pocket when you make a car insurance claim. Example: Let's say you have a $500 deductible, and you have an accident that's covered by your policy. If the repairs cost $5,000, you pay the first $500 and your insurance pays the remaining $4,500.
Why does my car insurance premium go up every year?
Premium increases could be due to changes to your file, such as:
You're driving more than you used to
You bought a newer or more luxurious car
You moved somewhere where the accident risk is higher
You filed a claim
You got a ticket
Your premium might also go up for reasons out of your control, such as:
Modern cars are becoming more expensive to repair
There are more accidents or collisions on the road