Bundle and save on home and auto insurance
Enjoy savings and other benefits when you insure both your home and car with us.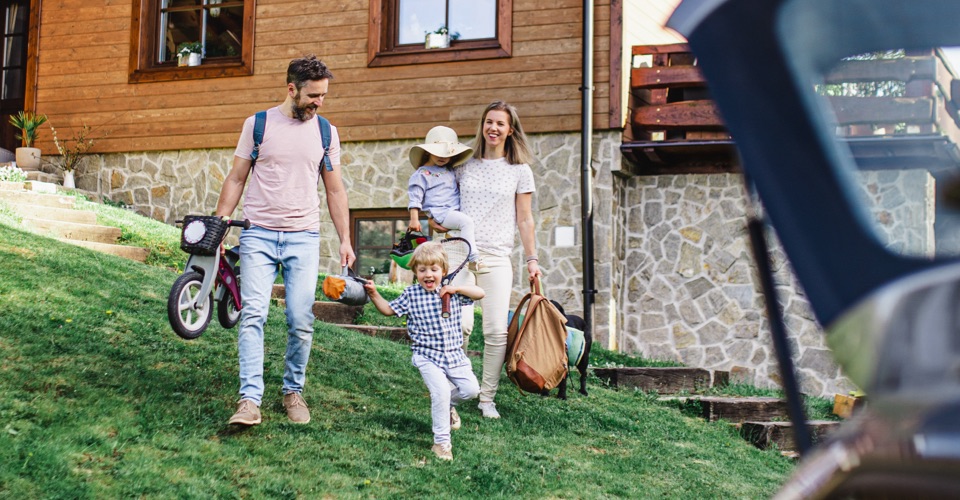 What is the Double Contract discount?
Our Double Contract discount gets you a lower rate when you bundle your car and home insurance with us. It also makes your insurance easier to manage, without the hassle of dealing with multiple providers.
Benefits of bundling your car and home insurance
Save on your home insurance when you insure both your home and car with us.
Homeowners save up to 10%
Condo owners and tenants save up to 15%
If you insure your car and home with us, you only pay one deductible (the higher one) if the same event damages them both.
Free auto insurance coverage package
Get the Trouble-Free Option®, a package of some of our most popular auto insurance coverages, at no extra cost.
Manage your home and auto insurance in one place, whether it's Online Services or the Desjardins Insurance Home-Auto mobile app.
Speak with one of our lawyers for free and with no time limits. All calls are confidential. The service covers all areas of law except criminal and tax law. When you call, make sure to have your home or auto insurance policy number on hand.
Monday to Friday: 9 AM to 8 PM
Saturday: 9 AM to 5 PM
1-888-875-7748 This link will launch your default phone software.

You might call for legal assistance to:
Find out the legal consequences of breaking a contract
Ask questions about your will, marriage or civil union
Get advice about a dispute with a neighbour
How to get the Double Contract discount
If you're already insured with us
Already have one insurance product with us? Go to Online Services and select that you want to add your home or car to your insurance to get a personalized quote.
If you're not already insured with us
Get a quote online or by phone to see how much you can save when you insure your home and car with us.
Answer some questions to get an auto or home insurance quote. Then call us to finalize your bundle and discount.
With a local Desjardins Agent
For personalized advice and coverage tailored to your needs, work with a Desjardins Agent.
Other ways to save on your insurance premium
Get a 10% discount for 6 months when you sign up for Ajusto®. After that, you'll get a more personalized premium based on your driving.1
Insure multiple vehicles with us
Save even more when you insure more than one vehicle with us.
Save 15% for each car you insure with us
Get 50% off the Trouble-Free Option
Get free legal assistance
A car and a recreational vehicle
Save 10% for each recreational vehicle you insure with us in addition to your car.
Installing systems in your home to prevent water damage, theft or fire can help you save on your home insurance.
Protect your home with Alert
Help keep your home safe with the AlertTM program, which includes the DIY home alarm system by Roost®. And save up to 10% on your home insurance when you also subscribe to Roost's monitoring service.