Cash Back Mastercard
Cash Back Mastercard
credit card
Cash Back Mastercard&reg credit card has no annual fee and earns you up to 2% cash back on your purchases.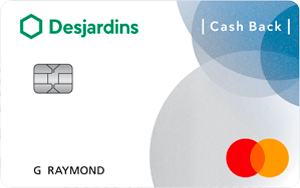 Your regular purchases earn you cash back
Get up to 2% cash back on your everyday purchases in these categories. Your account is automatically credited when you accumulate $25 cash back.
Restaurants

2%

of your purchases

Entertainment

2%

of your purchases

Alternative transportation

2%

of your purchases

Pre-authorized payments

2%

of your purchases

Other purchases

0.5%

of your purchases
Cash back calculator
It pays to use the Cash Back Mastercard credit card.
Here's how much cash back you could earn with this credit card.
Credit card benefits
Financing and cash advances
Protect your purchases and property
Insurance for your mobile devices

Get up to $1,000 to cover the loss, theft, accidental damage or mechanical failure of mobile devices purchased with this card.

Learn more about insuring your mobile device

Purchase protection for some items and extended warranty

Get enhanced coverage for items purchased using your credit card in case of loss or damage.

You also get an extended warranty that doubles the original manufacturer's warranty up to one additional year when you use your card to purchase most items.

Learn more about Purchase Protection and Extended Warranty
Security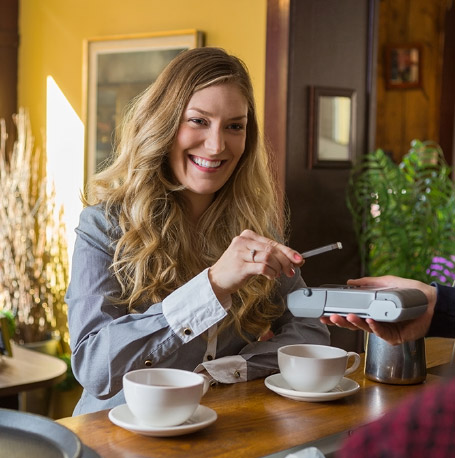 Card technology
Easy and secure online payment
Paying for your online purchases is easy with Click to pay and get additional coverage with Mastercard Identity Check.
Pay with your mobile device
It's so convenient to hold your device near the terminal to pay.
Learn more about mobile payment
Extras
No transaction fees on purchases made in Canada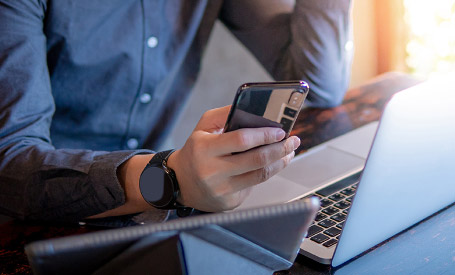 Manage your credit card
Let us know if anything has changed.
How to manage and repay debt
Read our tips to manage and repay your debt. Use our tool to find out how much you owe and to get personalized advice.
Apply for the Cash Back Mastercard card
Annual fees and the fixed annual interest rate may change with a 30-day notice.
® Hertz is a registered trademark of Hertz System, Inc., used under licence.
® Dollar and Thrifty are registered trademarks of DTG Operations, Inc. Used under licence. © 2018 DTG Operations, Inc.
Cash back is calculated as a percentage of the purchases made with the card. Merchandise returns, cash advances, equal payment cash advances, RRSP cash advances, promotional and regular cheques, in-store Accord D financing, interest charges, purchases of foreign currency, electronic funds transfers, money orders and any type of purchase made in a casino do not earn cash back. Learn more about participating merchants

- This link will open in a new window.

You have 21 days from the date the monthly statement is issued to pay the full balance on your account without interest (except on cash advances and cheques). The minimum payment due is 5% of the total statement balance. This means the balance shown on your account statement for the previous period, any interest or monthly instalments that were not paid on the due date for that period, your regular purchases, any cash advances from the current statement period, plus the interest charged on those cash advances. This amount will also include any other amounts due under your credit card contract. Here are some examples of applicable interest charges for a standard

30-day

billing cycle: If the regular annual interest rate is 19.9% and your average daily outstanding balance is $100, you'd be charged $1.64 in interest. If it's $500, you'd be charged $8.18 in interest, and if it's $1,000 you'd be charged $16.36 in interest.
Purchase Protection and Extended Warranty apply to most goods purchased with your card.