Farm business banking
Farm business banking
Our specialists are here to help you find financing that fits your needs and solutions to better manage your farm business.
We're your trusted partner
Our team of agriculture specialists work with farm businesses across Quebec and Ontario. No matter your sector of activity or the size of your farm, you'll have an account manager by your side to help you succeed.
We take the time to get to know you and understand your needs and challenges. From there, we can provide the support you need to achieve your goals.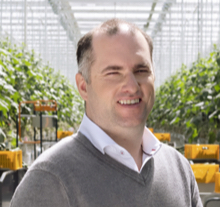 "We talk with Hélène [my account manager] every week. It gives us a confidence boost. Because we know that these people are there to help us. It's something that can't really be explained. You can just tell that these are people who know their stuff. They won't run away at the slightest bump in the road. They're real partners. Today, they're like family."
Financing that fits your needs
You can count on us to help you find the right financing for your agricultural business, at every stage of its life cycle.
Growing your business
Looking to upgrade your facilities, improve your operations, or buy land or equipment?
We can help you make it happen while maintaining operations.
Transferring your business
Planning to pass your farm to the next generation soon?
We can help you prepare for a smooth transfer and make sure the business remains healthy.
Starting a farm
Ready to start your own farm or buy an existing one?
We can help you create the conditions for a successful business.
Learn more about agricultural loans and financing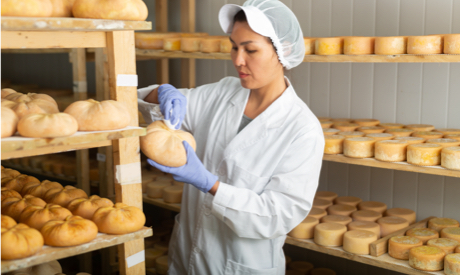 Protecting your wealth
We offer products and services designed to protect the value of your estate and secure your loved ones' future.
Managing your business effectively
An active partner in the industry
We're committed to being there for farmers and providing support that goes beyond the financial. That's why we're actively involved in a number of organizations in the agricultural industry. Here are a few examples:
Open a business account
Get your project off to a good start by opening a business account that will make your day-to-day banking easier. Fill out the form online.
Contact us
Contact your account manager for guidance.
If you don't have an account manager, contact our team of specialists.
The Sollio name and symbol are trademarks of Sollio Cooperative Group.