Ajusto
With Ajusto®, being a good driver can help save you money on your car insurance. You also save 10% on your premium for the first 6 months just for signing up.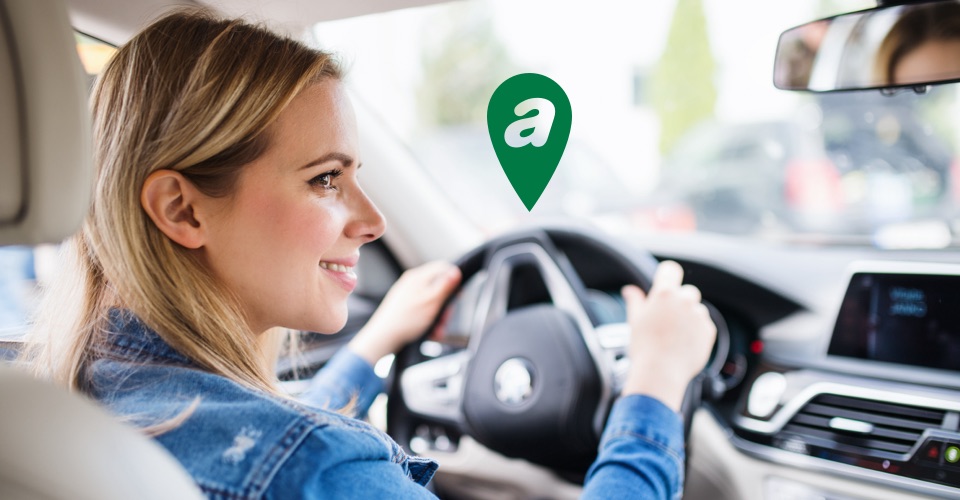 Already have your car insurance with us?

Sign up for Ajusto® for free in the Desjardins Insurance Home−Auto app.
Ajusto is a telematics program that collects data on your driving habits and behaviours using sensors in your smartphone. We use this data, obtained with your consent, to personalize your car insurance premium. It pays to drive safe with Ajusto.
Sign up and get an automatic 10% discount on your car insurance for the first 6 months.
More personalized premium
Get a price that reflects how safely you drive.
View details of your trips including the main events that influenced your driving.
Get helpful feedback to become a better driver.
You must be the main driver of a vehicle insured with us
You must have an iPhone or Android smartphone
Don't have car insurance with us?

When you insure your vehicle with us, you can sign up for Ajusto. It's free, plus you save 10% on your premium for the first 6 months.
After 6 months and at least 1,000 km of driving1, you get a score out of 100. This score determines whether your car insurance premium is adjusted up or down.
Your score changes over time, so at each renewal we update your premium using your latest score based on your driving over the previous 6 months.
What influences your score
Your score is based on several factors related to your driving behaviours and habits. The safer you drive, the higher your score.
Keep your eyes on the road and don't use your phone while driving.
Keep a safe distance from the car in front of you to avoid hard braking.
Drive the speed limit to decrease your accident risk.
Accelerate gently to stay in control of your car.
Shorter trips keep you more alert and reduce risk.
Driving during the day and avoiding rush hour increases safety.
Taking the same routes all the time reduces the risk of surprises and accidents.
The higher your score, the more you save
Most Ajusto users score 61 or higher and save on their insurance.
Scores of 76 and higher lower your premium by 10% to 25%
Scores of 61 to 75 lower your premium by 1% to 9%
If you get a score of 60, no adjustment will be applied. Scores below 60 could increase your premium by up to 20%.
Did you know that nearly 90% of our clients signed up for Ajusto have reduced or maintained their car insurance premium?2
How to sign up for Ajusto
When you insure your car with us, you can sign up for Ajusto at any time. It's free and you can opt out whenever you want.3
1. Download the Desjardins Insurance Home-Auto app and log in.
2. Go to the Prevention section, tap Sign up for Ajusto and follow the steps.
3. Hit the road. Ajusto will automatically start recording your trips. Only driving data is used to calculate your score.4
View your insurance documents
Display your digital proof of auto insurance5
Update your payment information
File a claim
Change your address