Youth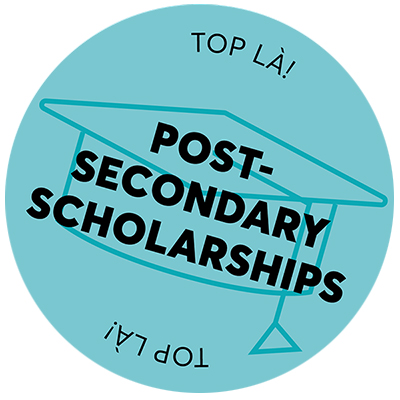 Scholarship contest
With its new "Top là" scholarship contest, the caisse wants to support the effort and perseverance of post-secondary students.
If you're a student in adult general education, vocational training or studying at a CEGEP or university, you could win 1 of 30 scholarships totalling $52,500.
The deadline to enter is March 31, 2021.
To enter, go to the Desjardins scholarship application platform and create your profile.
Learn more about the scholarship contest.
Enter - This link opens in a new window.
See contest rules (in French only, PDF, 290 KB) - External link. This link will open in a new window.
Young Intern Director Program
Caisse Desjardins de Drummondville participates in the Young Intern Directors program. Since 2008, more than a dozen young people have gotten first-hand experience on the board of administrators.
Learn more about the Young Intern Directors Program
Benefits for youth
The caisse believes in your projects, objectives and dreams. To continue your education, plan a trip, start a business or buy a car or home, let us help you achieve your goals.
Social media
The caisse is active on social media. Keep up with our news, promotions and contests along with thousands of our followers on various platforms.
Committed advisors
Our advisors attend various events at Drummondville schools. They provide financial education and advice to secondary and postsecondary (CEGEP or university training) students who are starting their financial lives.
Feel free to come meet with us!
Financial services available to youth
The caisse offers young people products and services adapted to each stage of their lives to help them carry out their plans.
For more information, see the Desjardins section for students.
Useful links
Want to learn more about a specific topic? See the links below: