Youth Profit Account
Just landed your first job and waiting for your first paycheque? Now's the time to open a Desjardins Youth Profit Account! Here are 3 reasons you'll love it:
You get a
Desjardins

Access Card

Your Desjardins Access Card (debit card) is your go-to card for all your day-to-day transactions, such as:
paying for purchases directly
transferring money to people or between your accounts
Make these transactions wherever you want, whenever you want, with the Desjardins mobile services app. You can also use a Desjardins ATM.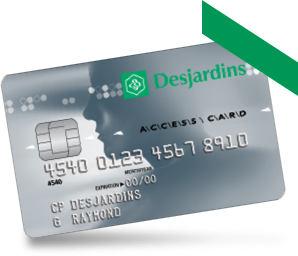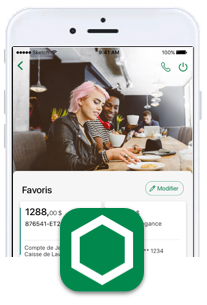 Online monthly account statements
The mobile app also has your online monthly account statement. On your statement, you'll quickly see:
All the transactions you made during the month
The minimum balance (amount) you kept in your account over the month
The interest credited to your account as a result
You don't pay any monthly fees
Did you know that most accounts charge monthly fees? They're based on the number of transactions you make each month.
With the Youth Profit Account, you avoid this extra expense until your 18th birthday. The extra savings will benefit your budget!
Several no-fee transactions
You pay no fees when you use your phone or a Desjardins ATM to make these transactions:
transfers
account balance requests
deposits
withdrawals
transaction statements
Your saving efforts are rewarded each month
The Youth Profit Account is a tiered interest account. What does that mean? Every month, your money works for you. How? An interest rate is calculated based on the minimum amount you kept in your account. This interest rate, which increases when you have a higher balance, lets you earn more money.
So you're better off keeping your savings in a Youth Profit Account.
Keep in mind:
The higher your minimum balance, the more you earn!
You get a higher interest rate than with normal chequing accounts.