Home and car insurance renewal
Is your insurance renewing soon? We're here to help you understand the factors affecting your premium and get the right coverages at the best price possible.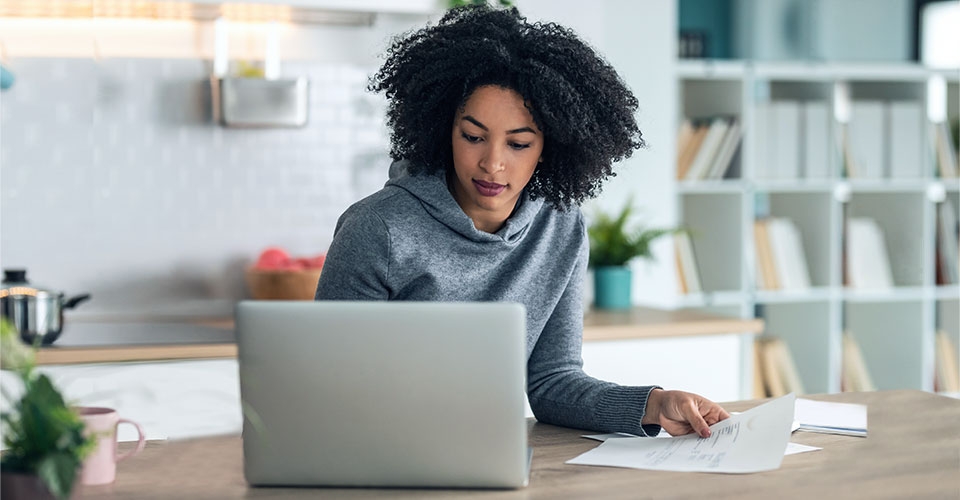 How to renew your insurance in 4 steps

1. Read your renewal notice

Expect a letter or email from us about 60 days before your home or car insurance policy expires.
If you've opted to go Paper-Free, you can view your renewal policy in Online Services.
2. Look over your new insurance policy

Log in to your online account to see your insurance policy. You can also use your Desjardins Insurance Home-Auto app. Look for Renewal – Insurance policy (PDF).
If needed, you can update your personal information under Profile in Online Services.
3. Re-think your insurance needs

4. Renew or change your insurance policy

Your circumstances haven't changed?

You don't need to contact us if you have no changes to make.
Paying by pre-authorized payments? Your new pre-authorized payments will continue as before.
Paying by cheque? Send your payment before the due date indicated on your policy.
Your circumstances have changed?

Contact us so we can review your file together to make sure the coverages and deductible amounts are still right for you.
What factors affect your home and car insurance rates?

Chances are, your premiums aren't the same as last year, and you're not alone. Insurance costs have generally changed across the country. Let's look at what affects your insurance premiums.
General factors affecting premiums

More frequent accidents
Higher rate of car theft
Higher costs of parts and labour
Expensive technology, such as heated side mirrors with blind spot detection
Shortage of parts and labour
Claims history  
Committing a traffic violation  
Moving  
Driving more
Using your car for business purposes  
Removing your car from storage 
Adding a driver to your policy 
General factors affecting premiums

More frequent and costly claims
More extreme-weather claims   
Increase in building material costs  
Labour shortages and higher labour costs
Claims history  
Moving
Making renovations or repairs  
Having a new or aging roof 
Installing a new pool or outdoor hot tub
How to reduce your home and auto insurance costs

We're here to help you get a premium that makes sense for you. Think about these solutions: 
 Letting us take care of all your coverage needs, and:

Combining your home and auto insurance
Adding another vehicle (2nd car, motorcycle or RV)

Improving your driving habits with the Ajusto® program. With the enrolment discount, you save 10% on your car insurance for the first 6 months.1
Installing the home security system by Roost® as part of the AlertTM program. You save up to 10% on your home insurance.2
Don't hesitate to contact us for personalized advice.
Discounts and tips to reduce your premiums

More great reasons to be a Desjardins member

Frequently asked questions

Do I need to renew my home or car insurance every year if my circumstances haven't changed?
Your insurance policy generally renews every year; this means your vehicle or home is always covered. You only need to contact us if you would like to make a change.
How long does it take to renew my car or home insurance if my circumstances have changed?
Call times average up to 30 minutes but depend on customer service wait times and the details of your situation.
You can also write to us in Online Services, and we will get back to you. 
What if I forgot to cancel my home and car insurance before the renewal effective date?
If you cancel after the policy's renewal effective date, you may have to pay a fee. But if you want the insurance to be cancelled on the renewal date—and you let us know on or before that date—you won't be charged any fees.
Email us through your Online Services form and tell us what you'd like to change in your policy.
Damage insurance products are underwritten and distributed by Desjardins General Insurance Inc., provider of automobile, property and business insurance.
The information on this page is provided for informational purposes only.
Certain conditions, exclusions and limitations may apply.
Savings and discounts are based on each client's individual profile and are subject to eligibility conditions. Rates and discounts are subject to change without notice.
Ajusto® is a registered trademark of Desjardins General Insurance Inc.
The Roost word mark and logo are trademarks of Roost, Inc., and have been registered in the United States and in certain other jurisdictions. 
AlertTM is a trademark of Desjardins General Insurance Group Inc., used under licence.
BONUSDOLLARS® is a registered trademark of the Fédération des caisses Desjardins du Québec. 
Ajusto is underwritten by Desjardins General Insurance Inc. The Ajusto enrolment discount and personalized premium do not apply to certain endorsements or additional coverages.
The home security system offered by Roost, Inc. is designed to be used with the Desjardins Insurance Home-Auto app. This discount will be applied automatically to your Desjardins home insurance policy and will remain in effect if:

You have a home insurance policy with us and sync it with the Desjardins Insurance Home-Auto app.
You install the Roost security system devices and pair them with the smart base and the app (note that only 1 of the 3 door and window contacts is required to get the discount, but installing all 3 is recommended).
You complete the initial smoke alarm listener test.
You have an ongoing subscription to Roost's professional monitoring service.
The discount will be deactivated if any of these situations change.