Preparing to live in Canada
Preparing to live in Canada
You can count on us to help you settle into your new life in Canada. We offer support, services and a welcome offer suited to your specific needs.
Already in Canada?
Once you've arrived, make an appointment with our team to benefit from our support and the services we offer.
Montreal area: 514-875-4266, options 9, 1
Elsewhere in Canada: 1-877-875-1118, options 9, 1
Much more than a financial partner
Is your move to Canada permanent or temporary? Naturally, a move like this comes with many challenges and questions. That said, you can count on us to support you every step of the way.
Handy resources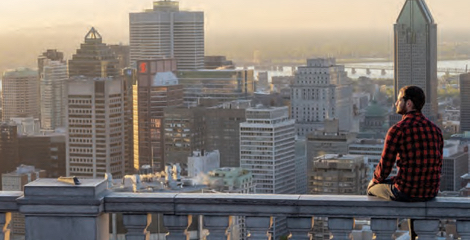 "Settling down, studying and working in Canada"
Leaf through this helpful guide where you'll find tools and useful resources for planning your move and settling into your new life.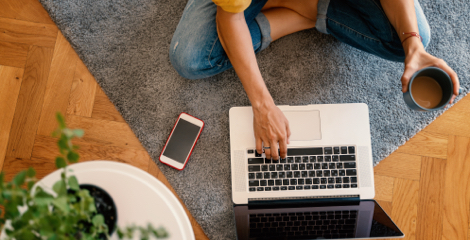 Mon projet au Canada avec Desjardins

Facebook page

Browse this informative social media page where you can explore topics and sign up for webinars related to immigration.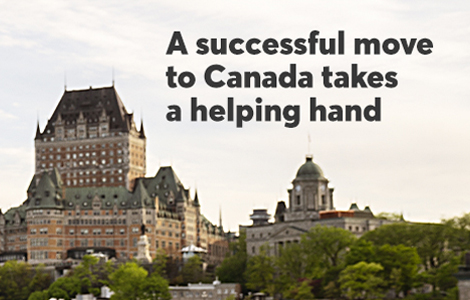 Getting your finances ready for your move to Canada
Before you leave
Opening an account in Canada

You can open an account online from abroad, both to save precious time when you arrive and get a head start on settling in.

Select the offer that's right for you

Our financial products are designed to meet your needs, whether you plan to move to Canada or study here.

Transfer funds into your Desjardins account

You can transfer funds into your new account to get access to your money as soon as you arrive in Canada. Note that you can make only 1 international money transfer from abroad. Ask your financial institution in your home country about how to transfer funds.

What to have on hand:

Fees:

Sending funds and exchange rates: to be confirmed with your financial institution
When you arrive
Finalize opening your account

Go to your appointment to finish setting up your account. Bring 2 pieces of ID with you to confirm your identity and pick up your debit card. Use this meeting time to discuss your needs, projects and any concerns you may have.

Think about your future needs

Things can be vastly different from country to country. Here are a few helpful tips to make the transition even smoother.

Take advantage of our support

We're thrilled to share tips that'll help you with every step of your move to Canada. We're here to understand your goals, assess your financial situation and make personalized recommendations. We can help you navigate a number of topics, including credit and debit cards, personal loans, savings and investment products, insurance and more.
---
Learn more about the Canadian financial system
Account openings and money transfers from certain countries may be subject to strict regulations under Canadian and international economic sanctions.
Applicable fees are calculated on the transferred amount received, or, as the case may be, on the amount of Canadian currency resulting from the conversion of foreign currency. The conversion rate corresponds to market rates in effect at the time funds are received. Some correspondent banks may impose fees or additional charges, which will be deducted from the amount transferred.