Preparing to live in Canada
Preparing to live in Canada
Will you be living in Canada but you're not sure which bank to choose? We are here to help you make a budget and understand how to bank in Canada.
Open your bank account soon for an easy transition
In Canada, we have chequing accounts and savings accounts. Your account will come with a free debit card (also called an ATM card).
Doing it from abroad means you can:
transfer money into your Canadian account before you arrive
activate your account as soon as you arrive so you can focus on other things
What's the difference between a credit card and a debit card?
Use a debit card to make purchases or withdrawals directly from your account or to withdraw cash.
Use a credit card to charge your purchases and pay for them later. You have to pay back the amount borrowed before the due date. Credit cards are useful for online shopping or making reservations and, when you use your credit card wisely, you also build your credit score.
Debit cards and credit cards: What's the difference?
Description (2 min 02 s)
Learn how to use debit and credit cards as soon as you get to Canada
How do you build a good credit history in Canada?
Description (1 min 34 s)
Learn why it's important to have a good credit history.
About the Canadian financial system
The currency used in Canada is the Canadian dollar (C$ or CAD).
One Canadian dollar equals 100 cents.
Coins are made in 5¢, 10¢, 25¢, 50¢, $1 and $2 amounts and bills are printed in $5, $10, $20, $50, and $100 denominations.
Every year, you have to file your income tax returns for the federal government and your provincial government.
Tax on goods and services varies between 5% and 15%.
The Canadian financial system protects your money, helps you make it grow and is subject to strict regulations.
Cheques are seldom used in Canada and mostly used to pay large amounts, like rent. You'll receive a few cheques when you open your account.
We recommend that you get some Canadian money before you arrive.
Make a budget for your move to Canada
What's the cost of living in Canada? When you make your budget, make sure you include the following common expenses.
Internet and television

$75 to $120 per month

Basic mobile phone service

approximately $65 per month

Home insurance

between $20 and to $40 per month

Car insurance

between $40 and to $70 per month

Public transit pass

$85 per month

Gas

approximately $1.40 per litre

Electricity

between $25 and $75 per month, depending on the season

Heating

between $25 and $150 per month, depending on the season

Groceries

$250 per month
What about rent?
Rent varies greatly between cities. For a 1-bedroom (or a 3 1/2 in Quebec), the rent depends on the neighbourhood and varies between $700 and $1,400 in Montreal, and between $800 and $1,600 in Toronto and Vancouver.
Do some online research to get an idea of what rents are in the neighbourhoods you like.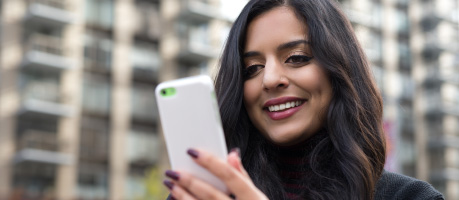 International transfers
With a bank account, you can receive or send international money transfers (subject to fees). On average, an international transfer takes 24 hours to 4 business days, depending on the type of transfer.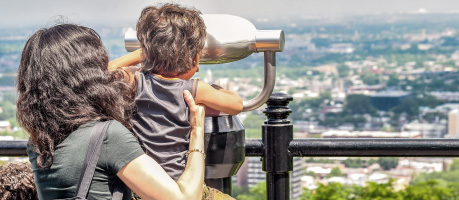 Accident and health insurance
Visitors to Canada Insurance provides emergency coverage in case of accident or illness. Get coverage at a discount while you wait to become eligible for the provincial health insurance plan, which is similar to the French social security system.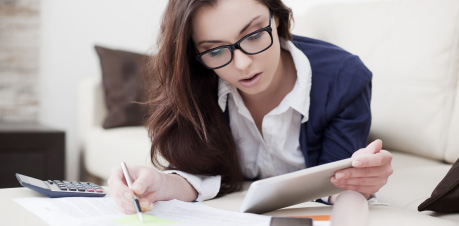 Desjardins and financial education
We want to give our members and communities the opportunity to better control their finances. Choosing us advances your financial, cooperative and economic education.
Working and living in Canada
Our package for new immigrants to Canada includes a bank account and monthly plan to help your big move go smoothly.
Studying in Canada
Our package for students new to Canada makes your life easier and comes with all the support you'll need while you're in school.
Ask us anything
Moving to a new country comes with a load of questions. Our multilingual experts are here to help you.
This information is presented for information purposes only and is based on the cost of apartment living in Montreal, for a single person.
A Desjardins Insurance product. Desjardins Insurance refers to Desjardins Financial Security Life Assurance Company.