Lost, stolen or damaged card
Lost, stolen or damaged card
Find out what to do if your Desjardins credit or debit card gets misplaced, stolen or damaged. We'll show you how to lock it, report it as lost or stolen, or request a replacement card.
Desjardins credit cards and prepaid cards
If your card has been stolen or lost, you can use the Lock card feature on AccèsD to temporarily keep your card from being used and prevent fraudulent transactions until you find it or have it replaced.
Go on
AccèsD

to block your credit card or prepaid card from being used
A locked card blocks:
In-person transactions
Online transactions that require manual entry of card information
Cash advances
What keeps working
Previously scheduled recurring payments
Payments with Apple Pay, Google Pay and third-party payment processors (for example:PayPal) that use previously registered card information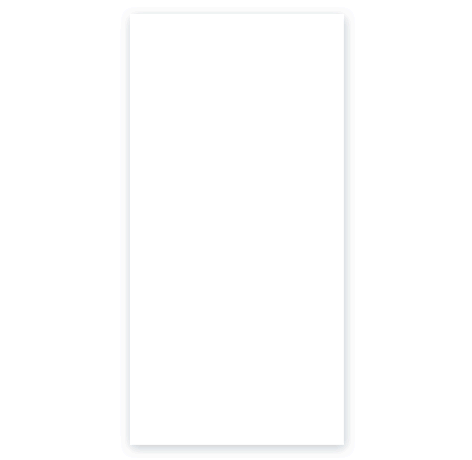 How to block your credit card or prepaid card from being used
Mobile app
Under Quick access, select Accounts.
In the Cards, loans and credit section, tap the card you want to lock.
In the Details screen, tap Information and then Manage card.
Beside Lock card, slide the toggle button to the right.
Accept the Terms of use.
AccèsD

Internet
In

AccèsD

overview, select Cards, loans and credit. Then click the Options button next to the card you want to lock and select Manage card.
Beside Lock card, slide the toggle button to the right.
Accept the Terms of use.
You can unlock your card on your own anytime by sliding the button to the left. The status will change to Card unlocked.
Report a lost, stolen or damaged credit or prepaid card
Once you've locked your card, contact us immediately to let us know if your card is lost or stolen.
Make sure you also notify us if your card is defective or damaged. We'll see to it that a new one is issued right away.
This service is available 24 hours a day, 7 days a week.
Montreal area
Canada and the US
How to replace your credit card or prepaid card
You can request a replacement for your card on AccèsD Internet. You'll get it by mail within 7 to 10 business days.
On
AccèsD

Internet
Log in to

AccèsD

.
In

AccèsD

overview, select Cards, loans and credit. Then click the Options button next to the card you want to replace and select Manage card.
In the Manage card screen, click Manage account.
Select Other requests in the Account management section of the left-hand menu of the next screen, then Replace card.
Click Confirm.
Things to consider before requesting a replacement credit card
Once you report a lost or stolen card, you won't be able to see your card information in AccèsD for one business day (24 hours).
If you need to consult it, do so before requesting a new card.
Apple Pay and Google Pay update automatically when you replace a damaged card.
Once you've activated your new card, you can use this payment method right away If your card was misplaced or stolen, however, you'll need to input your new card information manually.
You need to give your new card number to your service providers.
To avoid late payment fees, remember to notify all the companies that bill their services to your account on a regular basis (internet service provider, fitness centre, insurer, etc.).
Desjardins Access Card (debit card)
Make sure you notify us without delay if your debit card is lost, stolen or damaged. We'll deactivate it and send you a new one by mail.
Report a lost, stolen or damaged debit card
Montreal area
Canada and the US
Collect call
514-281-9289, option 2
If using a local landline, ask for operator assistance to choose option 2 and connect.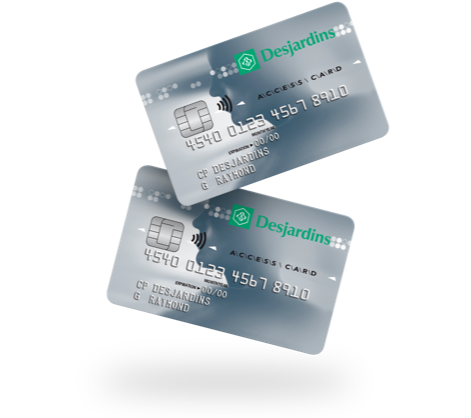 Things to consider before requesting a replacement debit card
Apple Pay and Google Pay require a manual update
You need to remove your old debit card and add the new one before using Apple Pay or Google Pay again.
3 tips to avoid credit and debit card fraud
Never leave your cards out in the open, whether you're at home, at work or in public.
Always check that your card is returned to you after a purchase, carefully verifying that it is your card.
Always check your monthly account statement. Immediately report any transaction that you believe to be fraudulent.
FAQ – Lost, stolen or damaged card
® Apple Pay is a registered trademark of Apple Inc.
™ Google Pay is a trademark of Google Inc.
Automatically updated as long as you activate your new card within 30 days of requesting it. After the 30 days have passed, you'll have to re-add the card by following the steps indicated on your mobile device.