Financial services for your manufacturing business
Financial services for your manufacturing business
Made-to-measure financing and management solutions, expert advice and continued support to help your manufacturing business succeed.
We can help you tackle your business challenges
Whether it is procurement, recruiting, innovation, or market development; businesses in the manufacturing sector are faced with many challenges. Our experts are available throughout Quebec and eastern Ontario to help you keep your business competitive.
We take the time to get to know you and understand your situation, your goals and specific needs. We'll guide you to the best resources to help start and grow your business, no matter what size it is.
« It's a relationship that exceeds the kind you usually see between a business and a financier. It's an authentic one of mutual aid and shared experience. It's coming together with other entrepreneurs. It's advice. […] Knowing that you have the right partner by your side, and that they can follow you as your business grows; that's worth gold. »
Financing and loans for manufacturing businesses
We create a personalized financing plan that covers all your business' needs at every step of the way. Here's what we can help you with:
Launches
Purchase of production equipment
Adoption of new technologies
Innovation
Market development
Working capital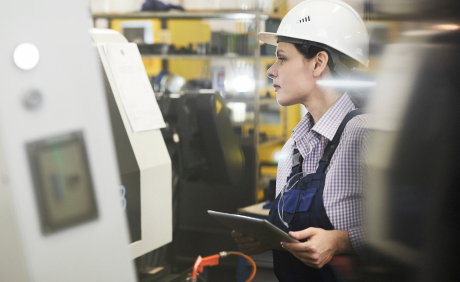 Complementary financial solutions
Desjardins Capital
Looking for financing to grow your business? Desjardins Capital offers financing in the form of share capital or unsecured loans and provides governance advice.
Fundica
Use this search tool to find government funding that meets your business needs.
Momentum Fund
The Momentum Fund provides financial support for your growth projects. Il covers 25% of innovation projects, digital transformation, energy-saving equipment costs and much more.
Accelerate your business' growth
Whether you want to innovate, export, modernize or expand, we'll work with you to help you achieve your goals.
International business
Develop and streamline your foreign operations with our guidance and secure, high-performance products. We'll help you speed up your foreign trades while minimizing any financial risk to your business.
Foreign exchange tools
International payments and cash management
Funding
Help develop and optimize procedures
Learn more

- – about our international commerce solutions.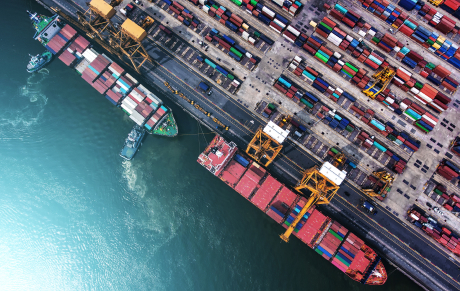 Support beyond banking
Benefit from the expertise of our trusted partners.
Get advice from experts at Inno-centre. They can help you reach your growth goals and drive success.
---
Benefit from Canadian Manufacturers & Exporters' (CME) support as this commercial and industrial association's mission is to help build your business and competitiveness.
---
Discover Export Development Canada's resources for exports and advice, and expand into new markets abroad with confidence.
Making it easier for you to manage your day-to-day
To simplify your accounting and staff management, use our products and services - designed to make your life easier!
Accounts and cash management
Manage your business finances simply and efficiently with AccèsD Affaires. Our modern solutions will help your business relationships with your providers, clients and staff.
Business continuity
Secure your current activities and maintain your working capital with our operating line of credit. It adapts to your business' specific needs and is a good safety net when dealing with the unexpected.
Solutions for employers
Payroll and employee management
We have solutions that meet your needs as an employer. Whether it's for recruitment, payroll management or employee benefits, we can help.
Telus Health virtual care
Thanks to our partnership with TELUS Health, you can offer your employees a virtual healthcare service at an affordable price.
Protect your wealth and your business' future
We offer products and services designed to protect the value of your estate and secure your family's future.