Alternative strategies
Our alternative strategies at a glance
Mandates that are appropriate for the business environment of our clients (life and health and damage insurance companies and pension funds).
Diversified investment strategies that make the most of our in-depth expertise in equity, resources, real estate, infrastructure investments and private placements.
Investment solutions
Main objectives

Long-term capital appreciation

Positive returns in both bull and bear markets through the use of long and short positions that neutralize market swings.

This approach is designed to reduce the volatility of returns.

Investment style and philosophy

This solution is managed by the Canadian equity team and is based on three main strategies:

Bottom-up fundamental analysis: investment opportunities arising from specific situations such as recapitalization, restructuring, mergers, acquisitions and asset disposals.
Mean-reversion strategy: relative evaluation.
Arbitrage strategy: The strategy aims to take advantage of certain market imperfections.
Main objectives

Achieving volatility-adjusted returns greater than that of the Bloomberg Commodity Index Canadian Dollar Hedged over a three-year horizon.

Investment style and philosophy

This strategy is managed by the systematic strategies team. It uses a dynamic approach and is based on analyzing return distributions and the interdependencies between them to improve risk-adjusted returns through rigorous quantitative methods.

This method is built on three principles:

Grouping assets according to performance similarities.
Equally weighting each resulting group as well as the assets within each group.
Using a smoothing strategy that is transparent in its use of diversification.
Main objectives

Manage real estate portfolios while leaving building operations management to third parties

Focus on implementing strategies aimed at maximizing portfolio income and value.

Investment style and philosophy

Specialists in real estate investment work from our Montreal and Toronto offices.

Foreign investments are made through real estate funds.

Asset selection aims to provide long-term returns using various categories of funds and real estate assets: residences, shopping centres, offices, industrial buildings and land.
Main objectives

High-quality solutions that suit our clients' needs.

Investment style and philosophy

Our investment team works with a group of specialists from different Desjardins Group entities.

A response to our clients' need for infrastructure investments and private placements, primarily in Canada.
Michel Bédard, CPA, CA
Vice-President, Real Estate Investments
Michel Bédard manages a nationwide real estate portfolio for Desjardins Global Asset Management's partners and clients. He worked for a number of real estate companies before joining Desjardins Group in 1995 as regional vice-president of real estate investment. He has held his current position since 2001.
Mr. Bédard is a chartered accountant with a Bachelor of Business Administration from HEC Montréal.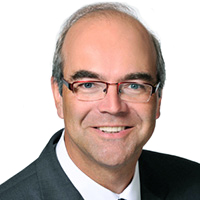 Christian Pouliot
Regional Vice-President, Eastern Canada
Christian Pouliot is in charge of the Eastern Canada real estate portfolio. He oversees a team of professionals who manage assets and complete real estate transactions.
Prior to joining Desjardins Group in 1997 as a real estate asset manager, he worked as the chief financial officer of a specialized real estate management and development firm. He has held his current position since 2002.
Mr. Pouliot has a Bachelor of Business Administration from Université du Québec à Trois-Rivières.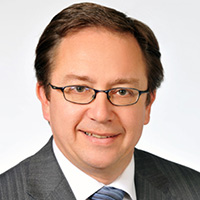 Brian Spratley, M.Sc.
Regional Vice-President, Central Canada
Brian Spratley gained his experience in asset management and the development of land, office buildings, shopping centres and residential properties with small and large real estate companies. He joined Desjardins Group in 2014 as senior real estate manager. He has worked in the financial industry since 1987.
Mr. Spratley has a Master's degree in Urban Design from Harvard University and a Bachelor's in Landscape Architecture from the University of Toronto.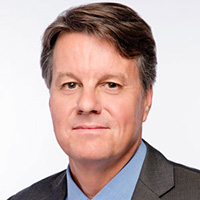 Interested in our alternative strategies?
Learn more
Get more information
By mail
Montreal
DGAM Real Estate Financing Group
1 complexe Desjardins
South Tower, 25th floor
P.O. Box 9500, Desjardins station
Montreal, Quebec H5B 1H6
Toronto
DGAM Real Estate Financing Group
95 St-Clair Avenue West, Suite 101
1st Floor
Toronto, Ontario M4V 1N7
Vancouver
DGAM Real Estate Financing Group
401 Georgia St. W., Suite 1050
10th Floor
Vancouver, British Columbia V6B 5A1
Get more information
By mail
DGAM Client relationship management
1, complexe Desjardins
Tour Sud, 20e étage
Montréal (Québec) H5B 1B2