Sustainable development
Sustainable development
We're committed to responsible finance, working to fast-track the transition to a more sustainable economy.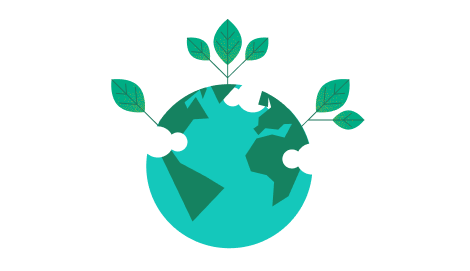 Climate change has undeniable environmental impacts that affect the health, well-being and autonomy of individuals. We want to take a positive leadership role in responsible finance by supporting our members and clients, rallying our partners and empowering communities to tackle climate change.
Our commitment to responsible finance
At Desjardins, being committed to responsible finance means:
Integrating environmental, social and governance (ESG) criteria into all our operations
Providing members and clients with effective and responsible products and services
Taking action to ensure the well-being of individuals and communities, now and in the future
An ambitious climate action plan
For us, tackling climate disruption starts with reducing our carbon footprint and that of our operational emissions. That's why we're aiming to achieve net zero emissions by 2040 in our:
Base operations (business travel, buildings, paper)
Supply chain
Lending activities and our own investments in 3 key carbon-intensive sectors (energy, transportation and real estate)
This plan, combined with our efforts to consider climate-related risk and opportunities, helps us meet the Paris Agreement's target to limit global warming to 2 °C or less.
We're committed to adopting intermediate targets by 2040, based on internationally recognized methodologies, and to publishing an annual report of our progress in this area. These intermediate targets, whose first milestone is set for 2025, will be renewed every 5 years.
Several large-scale initiatives
We want to support our members, clients and employees and work with our partners as we transition to a more carbon-sober economy. Here are several initiatives that highlight our commitment.
Responsible investing
For 30+ years, we've been a Canadian leader in responsible investing (RI) with a product lineup that takes environmental, social and governance (ESG) criteria into account. Our RI offer provides you with choices that stay true to who you are and that address some of society's biggest challenges.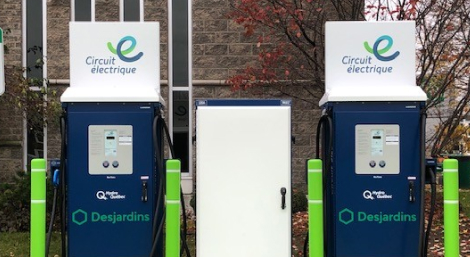 Sustainable mobility
Since 2018, we've installed over 300 charging stations throughout our caisse network to encourage you to adopt more sustainable modes of transportation. Our goal is to have a total of 500 stations installed throughout Quebec and eastern Ontario by 2025.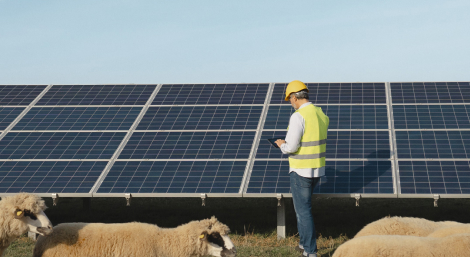 Renewable energy infrastructure
We want to fast-track the transition to renewable energy sources. Our goal is to invest at least $2 billion in renewable energy infrastructure, like wind turbines and solar panels, by 2025. In 2021, we invested $330 million in a $1 billion fund as a lead strategic investor with asset manager Power Sustainable Capital. This fund intends to support renewable energy development in North America and to provide communities with access to clean and affordable energy.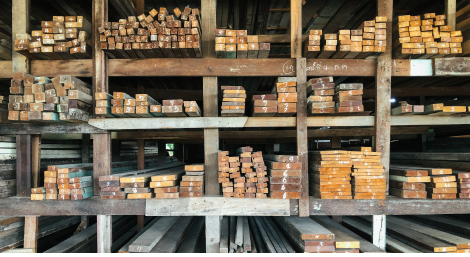 Circular economy
We're speeding up the shift to a circular economy to provide our business members with solutions and boost their competitive edge. Initiatives include our partnership with École de technologie supérieure (ÉTS) and a $2.1 million contribution over 5 years to promote innovation using acceleration laboratories. The first lab aims to make construction industry products and practices more responsible, sustainable and circular.
Read the article on fighting climate change through a circular economy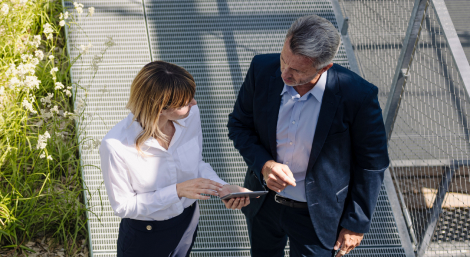 Transitioning our operations
To help us reach our net zero ambition by 2040, we've set a science-based target for 2025 to reduce operational greenhouse gas emissions (GHG) to 41% compared to 2019 levels.
Some of our actions
Reduced paper consumption and systematic use of recycled paper
Gradual replacement of our vehicle fleet with hybrid or electric models
Optimizing the energy efficiency of our buildings, several of which are LEED- and Boma Best-certified.
Documen­tation
The following resources will help you learn more about our sustainable development goals.
See the Desjardins Group Sustainable Development Policy (PDF, 285 KB)
See the Climate Action at Desjardins Report (TCFD) (PDF, 8.94 MB)
See the Social and Cooperative Responsibility Report (PDF, 6.4 MB)
See Desjardins's position on coal (PDF, 121 KB)
See more documents on the Social and Cooperative Responsibility Report page
Together with the Desjardins Group Pension Plan.