Environment
As a supporter of the principles of the International Co-operative Alliance, Desjardins Group has always been an advocate of long-term development that balances the 3 dimensions of sustainable development: economic, social and environmental.
Accordingly, Desjardins adopted a sustainable development policy (PDF, 285 KB) in 2005 to provide a framework for our efforts in terms of products and services, management practices and socioeconomic leadership. The policy is reviewed every 5 years.
Environmental protection is a key factor of our sustainable development policy. To put this policy into action, Desjardins has implemented various initiatives.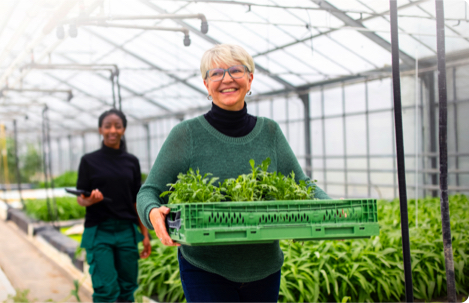 The need to act
Climate change has undeniable environmental, social and economic impacts that can affect our physical, mental and financial health. Since 1990, we've been taking action to protect the environment and mitigate climate change. We recognize the need to act—and act fast—in response to the challenges that climate change poses.
An ambitious action plan to tackle climate change
Building on what we've already accomplished these past few years, in April 2021, Desjardins renewed its commitment to climate action and broadening the scope of our efforts to reduce our GHG emissions.
Ultimately, Desjardins is aiming to achieve net zero emissions by 2040 in its extended operations and in its lending activities and investments in 3 key carbon-intensive sectors: energy, transportation and real estate.
See our net zero emissions target for 2040 (PDF, 2.82 MB)
This action plan is a continuation of what we have already done and reflects our desire to speed up what we are doing to respond to climate change.
This approach, combined with our efforts to consider climate-related risk and opportunities, lends credence to our support for meeting the Paris Agreement's climate targets.
Desjardins is also setting intermediate targets for itself, based on internationally recognized methodologies, and publishing an annual report of its progress in this area. These intermediate targets, whose first milestone is set for 2025, will be renewed every 5 years.
See our targets for 2025 in the Climate action at Desjardins report (TCFD) (PDF, 8.94 MB)
Desjardins's position on coal
In 2020, Desjardins Group also became the first financial institution in North America to join the Powering Past Coal Alliance (PPCA)—a coalition of organizations supported by the United Nations working to phase out the use of coal as a fossil fuel in electric power generation plants. Desjardins Group is committed to withdrawing from the coal energy sector and will support the remaining companies in its portfolio that have a firm, short-term plan to transition to renewable energy, in accordance with its position on coal (PDF, 121 KB).
Additionally, Desjardins is doing everything it can to reduce its environmental impact. Since 2007, we've been producing an inventory of our greenhouse gas emissions. In 2021, after meeting our previous targets, we committed to reducing our greenhouse gas (GHG) emissions to 41% below 2019 levels by 2025.
See our initiatives to reduce GHG emissions (PDF, 8.94 MB)
2017–2020: Accomplishing our initial goals
In 2020, we fulfilled several commitments made in 2017 to support the Paris Agreement's climate target to limit global warming to less than 2°C.
Our initial goals
Fast-tracking the inclusion of environmental, social and governance (ESG) factors in our internal and business operations
Keeping our operations carbon neutral
Focusing our infrastructure investments on renewable energy
Reducing the carbon footprint of our own investments
Supporting electric transportation by installing a network of electric charging stations throughout Quebec and eastern Ontario
See how we fulfilled our 2017 commitments in the Social and Cooperative Responsibility Report.
Waste management
Desjardins strives to reduce waste. We've been managing residual waste at our main workplaces for many years. Our property management teams have rolled out the Récüp program to harmonize our approach to residual waste management.
Concrete measures are in place to reduce how much residual waste we generate and to promote reuse and recycling based on the 5Rs (rethink, reduce, reuse, recycle, repurpose). In order to track our performance, every year we calculate our output of waste and recycled and composted materials.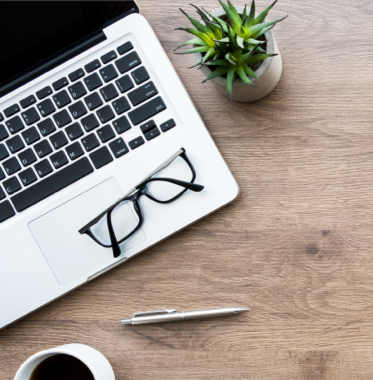 Paper reduction initiatives
Because we're aware of the environmental impact of paper, in 2019 we set a new objective to reduce greenhouse gas emissions associated with our overall paper consumption to 32% below 2018 levels by the end of 2024. We'll reach this objective by:
Reducing our paper consumption
Increasing our use of recycled paper
Creating a taskforce of employees from different sectors to identify and prioritize ways we can use less paper
Offering members and clients the flexibility of online statements and documents
Energy efficiency
Desjardins has implemented measures to reduce the energy consumption of its offices and buildings. Many of its buildings have received environmental certifications such as LEED and BOMA Best, meaning that they meet environmental criteria pre-defined by these certifications.
Responsible procurement
Desjardins strives to source goods and services from organizations that engage in responsible practices. Suppliers are selected through a rigorous process that includes an environmental, social and governance (ESG) performance assessment. We've adopted a Responsible Procurement Policy and a Supplier Code of Conduct, which clearly set out our responsible practice expectations. According to Quebec's Ministère de l'Économie et de l'Innovation, we are a role model for responsible procurement.
Additional information
See the Desjardins Group Supplier Code of Conduct (PDF, 121 KB)
See our responsible and inclusive procurement practices (PDF, 8.94 MB)
Alternative Transportation Program
Desjardins Group has adopted its Alternative Transportation Program to encourage employees to avoid travelling alone by car when commuting between work and home or for local or regional business travel.
The program includes 4 components:
Encouraging active transportation (walking, biking, jogging)
Encouraging the use of public transit (train, bus, metro, ferry)
Facilitating carpooling
Limiting commuting by promoting technological tools (video conferencing or teleconferencing), while evaluating the environmental impacts of these technologies (such as increased data use)
Alternative transportation is beneficial for everyone
Employees

Improve their health and quality of life thanks to physical activity
Reduce stress
Reduce commuting costs
Gain a feeling of pride by taking concrete action with respect to their personal values about health and the environment

The community

Benefits from better air and environmental quality, thanks to a reduction in pollution, noise and traffic congestion
Electric transportation
Desjardins is supporting the shift to electric transportation through its commitment to installing electric vehicle charging stations across Quebec and Eastern Ontario. By adding these stations in regions of its caisse network that have little recharging infrastructure, Desjardins is encouraging the use of hybrid and electric vehicles and helping people contribute to the transition to clean energy. At the end of 2020, Desjardins had installed 268 charging stations, 225 of which were accessible to the public.
Through our many partnerships, we're committed to helping communities make the energy transition and take climate action. Our partnerships support university research and training, foster the development of real solutions for economic players and promote climate education.