Who we are
Desjardins ad
Desjardins Foundation
Image
Desjardins Foundation is a charitable organization that helps enrich the lives of individuals and communities through its commitment to education and expertise in planned giving.
It was created in 1970 under the name Fondation Émile-Girardin and was first funded by the excess earnings of Caisse de l'Expo 67, which later became Caisse du Complexe Desjardins.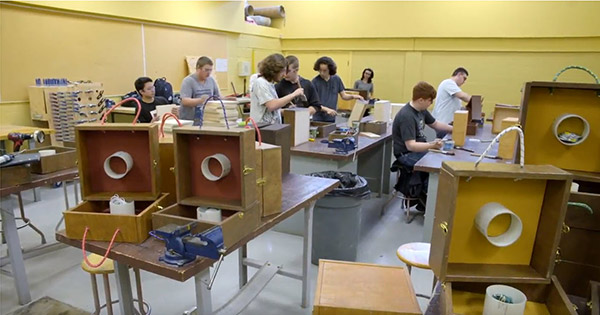 Contributing to the academic success of young people
(2 min 20 s)
Description
Desjardins Foundation contributes to the academic success of young people through scholarships, prizes and partnerships with recognized organizations. The Foundation supports over 130,000 young people each year through its various programs.
Desjardins Foundation's Board of Directors is made up of the 3 officers of the Fédération des caisses Desjardins du Québec Executive Committee.
Chair
Guy Cormier
Chair of the Board, President and CEO of Desjardins Group
Vice-Chair
Serge Rousseau
President, Regional Council - Kamouraska and Chaudière-Appalaches
Chair of the Board of Directors of Caisse Desjardins du Carrefour des lacs
Secretary
Jean-Robert Laporte
Member, Regional Council - Lanaudière
Vice-Chair of the Board of Directors of Caisse Desjardins de Joliette