Lire et faire lire: Changing the path of young people, one story at a time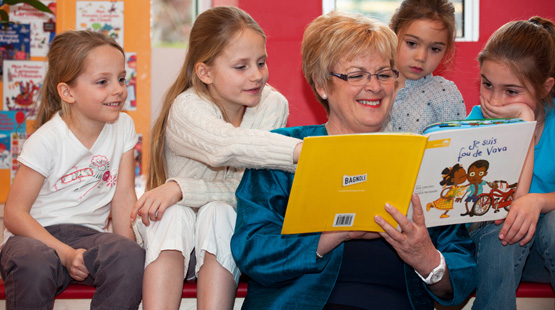 Reading is one of the most valuable tools in a kid's toolbox. It makes learning any subject much easier and can make a huge difference in their school progress, in addition to developing their creativity, emotional intelligence and self-confidence.
That's why we're renewing our support for the Lire et faire lire program, an organization that introduces young people aged 4 to 8 to the pleasure of reading in Quebec, Ontario, Alberta and British Columbia.
Lire et faire lire relies on an intergenerational approach in which seniors visit groups of young people in local libraries, schools and community organizations to read them stories and introduce them to the pleasure of reading.
Interested?
See the list of the program's local branches (site in French only) - External link. This link opens in a new window.