The
Labyrinthe Desjardins

will be at the

Expo agricole de Saint-Hyacinthe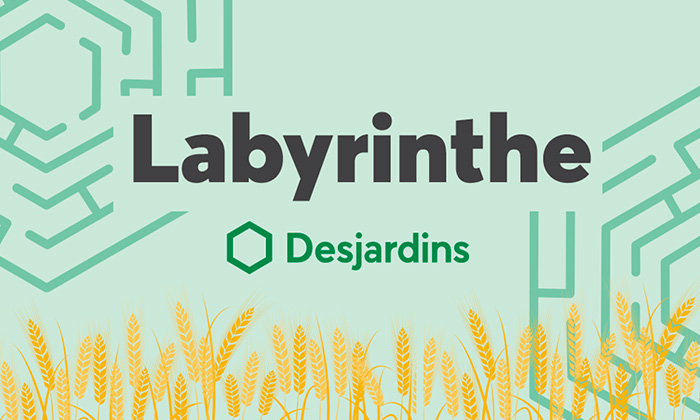 From July 28 to August 6, 2022, we're pleased to offer families an educational experience at the Expo agricole de Saint-Hyacinthe: the Labyrinthe Desjardins.
The giant hay maze will showcase the fascinating world of agriculture and allow participants to learn more about it, all while having fun.
To learn more about the expo's programming and to buy tickets for the 185th edition, visit the - Lien externe au site. Cet hyperlien s'ouvrira dans une nouvelle fenêtre.expo's website (in French only).