Guidance and relief measures to see you through
We're currently experiencing a high volume of calls. If your transaction can be completed online, please use our online platforms (web and mobile). Thank you for your understanding.
COVID-19
Guidance and relief measures to see you through
We've implemented measures to help you through the COVID-19 pandemic. So, whether you're a young person, a senior, an individual member or a business member, we've got tips to help you manage your finances.
Tips
The pandemic has impacted the way many people manage their finances. Our tips will help you stay on track to meet your financial goals and budget.
Financial measures
We've introduced a number of financial relief measures to help you adapt to the current situation.
Personal members and clients
Services you can access anytime, anywhere
Use your computer or mobile device to access our products and services, and to do your everyday banking in a secure environment, no matter where you are.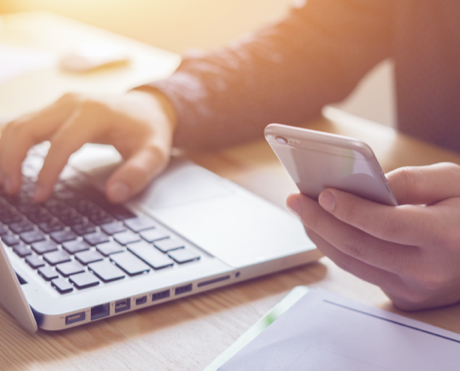 Contact us
We're here to answer all your questions.
Call us toll-free, from anywhere in Canada or the U.S.:
1-800-CAISSES (1-800-224-7737)
Or have us call you at the time of your choice.
Please note that our teams are experiencing a high volume of calls. We'll do our best to answer you as soon as possible.
® The Interac logo and Interac e-Transfers are registered trademarks of Interac Inc. Used under licence.