Assistance for businesses
Businesses experiencing financial difficulties
We know what a huge impact financial difficulties can have on businesses. It can make it tough to stay open, make payroll and keep cash on hand.
During these uncertain times, Desjardins Business and Desjardins Capital are here for you.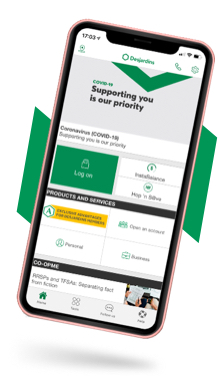 Our support includes customized solutions
Each situation is unique. That's why we offer you support tailored to your business needs.
Government programs
We're working closely with the federal and provincial governments to provide additional solutions and support during this challenging time. If you need more information, reach out to your account manager. They can work with you to find the right solution for your needs.
See all business support programs offered by the Government of Canada
See all support programs offered by the Government of Quebec
Canada Emergency Business Account (CEBA)
Ended on June 30, 2021, this federal program provided interest-free loans of up to $60,000 to small businesses and not-for-profits experiencing temporary financial hardship to help cover their operating costs.
Learn more about the program on the Canada Emergency Business Account site - External link. This link will open in a new window..
Loan and repayment terms
Interest-free until December 31, 2023, with no principal payments required
If the loan is reimbursed no later than December 31, 2023, you can benefit from the following terms and conditions:

Total loan of $60,000

No interest to pay
Amount to repay: $40,000
Amount of incentive: $20,000

Loan of $40,000

No interest to pay
Amount to repay: $30,000
Amount of incentive: $10,000

If there's still a balance to pay on January 1, 2024:

You can set up a 2-year repayment term (principal + interest) or keep the loan with a 5% interest rate

The loan must be repaid by December 31, 2025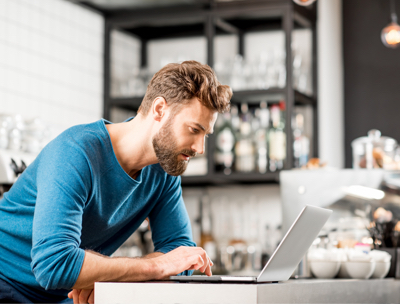 Repaying your loan
Pay back all or part of your loan online in AccèsD Affaires or using the Desjardins mobile app. Select Financing and credit cards, then select the loan for the Canada Emergency Business Account and click Make a payment. Transactions can be carried out in Canadian dollars only. Allow 2 business days for your transaction to be processed.
Concerted Temporary Action Program for Businesses with Investissement Québec – Guarantee
To apply, contact your account manager.
Exclusive partnerships
We know that the current situation and employees returning to work raise concerns for your business. That's why we called upon partners to give you exclusive offers and preferred rates.
Advice for better business management