Financial services for your tech company
Support and advice every step of the way
Looking to get financing to build or grow a startup, invest in research and development (R&D), innovate or buy IT equipment? You can count on our team for guidance at every stage of your company's life cycle.
Get your tech startup off the ground
We can help you launch your business and provide the resources you need to turn your vision into reality.
Commercialize your project and grow your tech business
Our solutions make life easier so you can focus on commercializing and growing your business, whatever the model.
Finance your tech business
Take advantage of our financing options for tech entrepreneurs across Canada.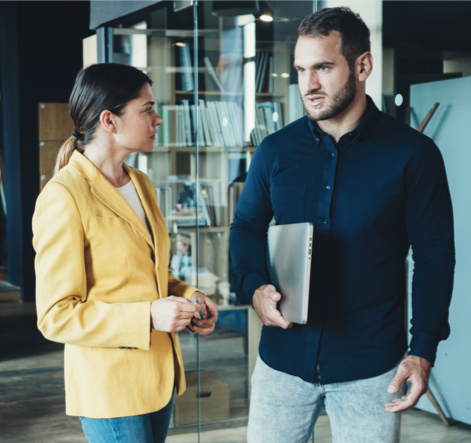 SaaS financing
Get financing that fits your recurring revenue model. Our team understands the industry and will analyze your file to identify your current and future needs.
This financing solution is available for different as-a-service models, including:
Software as a Service (Saas)
Platform as a Service (PaaS)
Hardware as a Service (HaaS)
Infrastructure as a Service (IaaS)

Contact us for more information about this type of financing.

Our partners are here for you
Open a business account
Get your entrepreneurial project off to a good start by opening a dedicated business account. You'll make managing your day-to-day banking easier, too. Fill out the online request in only 5 minutes.
Annual maximum reimbursement: $150 per person. Applies to asset transfers from a financial institution other than Desjardins. This offer cannot be combined with any other promotion.