Equity, diversity and inclusion
Equity, diversity and inclusion
At Desjardins, everyone is included, without exception. We're proud of the way our company reflects our members and clients through its diversity—a fundamental value that enriches our society.
Our differences make us stronger
As a financial cooperative and socioeconomic leader, we see diversity as a source of strength. We believe differences in gender, ethnicity, culture, religion, age, experience, sexual orientation and physical ability are meant to be celebrated.
Why equity, diversity and inclusion at work matter
By promoting equity, diversity and inclusion in the workplace, we can better meet the needs of our members and clients, employees and communities.
How we support diverse groups
Inclusion is one of our defining values. We appreciate the differences that make each person unique.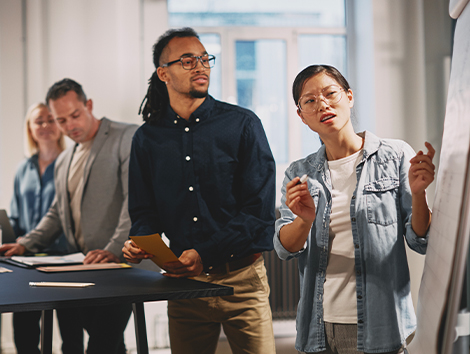 Visible minorities, cultural communities and Indigenous people
We strive to represent the communities we serve. That's why we support initiatives that ensure our workforce is truly diverse.
Our efforts to promote an inclusive environment include: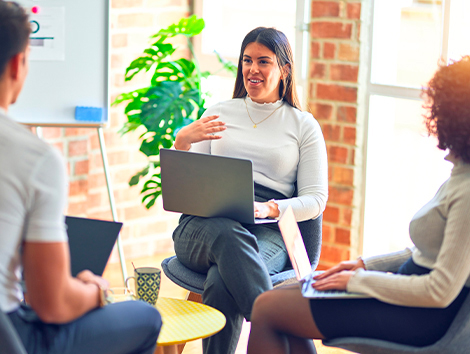 Women
Women are an integral part of our organization. Our co-founder, Dorimène Desjardins, played a key role in the success of the cooperative at the turn of the 20th century.
Everyone should have access to opportunities for advancement. At Desjardins, we're committed to increasing the number of women in leadership positions. Currently, 59% of our managers are women.
We encourage women to develop their leadership potential and take on more responsibilities at work. Through our women's networking group, Empowering Women, our employees and directors can help each other, network and improve their skills.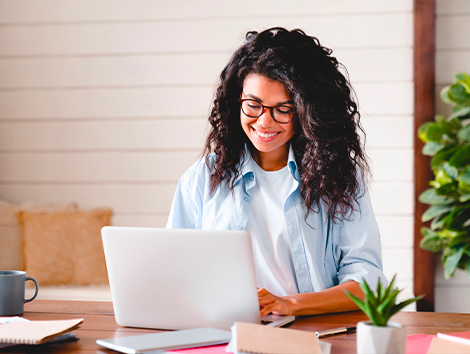 Youth
We offer student jobs, part-time positions and paid internships in a variety of fields. Young people can benefit from a stimulating workplace where student schedules are accommodated. Our goal is to offer them a job at the end of their schooling.
Learn more about student jobs and internships
Our Board Succession program gives individuals the chance to sit on a caisse board of directors (without voting rights). The interns get to work alongside board members and build a valuable network of professional contacts to help them further their career.
LGBTQ+ community
We foster a healthy, safe and respectful work environment where people of all identities and orientations can be themselves and reach their full potential
For more than 10 years, our LGBTQ+ committee has been working to make Desjardins a more inclusive workplace by raising awareness and targeting issues that affect our staff, members and clients.
Diversity makes us stronger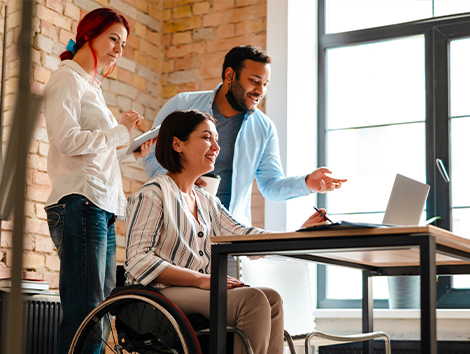 Neurodiversity and disability
We are committed to ensuring everyone can benefit from our services. Our ATMs, buildings and websites are accessible.
We have processes and partnerships in place to facilitate the hiring and onboarding of neurodivergent individuals. We work with Action main-d'œuvre Inc., an organization that provides specialized employment assistance and job retention services to people with autism or intellectual disabilities.
We are also a partner of the Conseil québécois des entreprises adaptées, and we collaborate with companies that lead in disability inclusion in the workplace.
Working for an inclusive employer
We have a zero-tolerance policy for discrimination of any kind and do everything in our power to enforce it daily by fighting racism, sexism, homophobia, transphobia and all other forms of hate.
Every executive division of our organization has an equity, diversity and inclusion ambassador in charge of various initiatives, including workshops on unconscious bias. Various committees allow our employees to take part in the conversation.