Permanent life insurance
Insurance that lasts a lifetime, no matter your age or how your health changes.
Find out which coverage is best for you and get an online quote. 1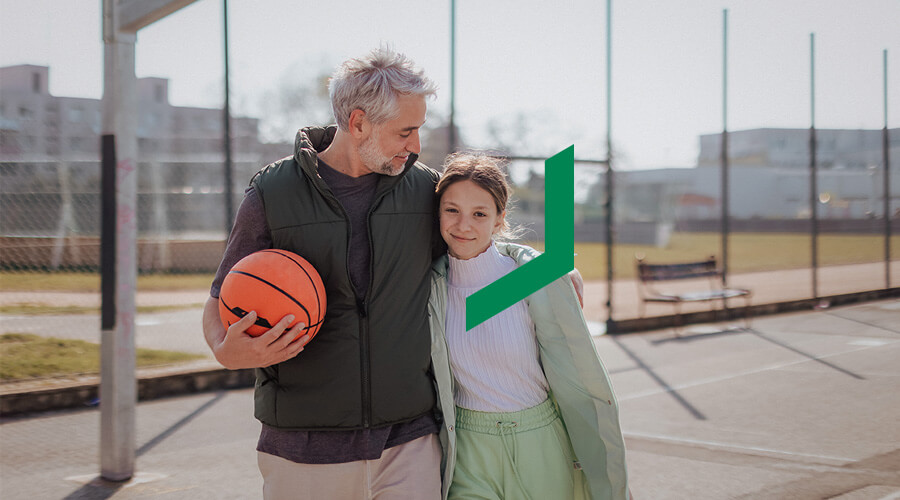 What is
permanent life insurance

?

Permanent life insurance, which includes whole life insurance, covers you for your entire life. As long as you pay your premiums, your policy won't expire—even if your health changes.
Over the long run, it's more cost-effective than term insurance, which covers you for a set period of time.
Is permanent life insurance worth it?

When you take out permanent life insurance, you can rest easy knowing that your loved ones will receive financial support after your death. The tax-free payment can help them cover expenses and give them financial security.
Funeral costs, taxes, etc.
Leave an inheritance for your family

A way to build your estate.
And make a difference to an organization you care about.
Pay your premiums for 10, 15, or 20 years, or up to age 65 or 100.
Count on a premium that won't change during the payment period.
Get back a portion of the premiums paid if you have to reduce or end your coverage. 2
How much does life insurance cost?

Answer 3 questions to find out approximately how much life insurance will cost you.
Advantages of
permanent life insurance
You can cash out your policy as of the fifth year. 2 This can be handy if you need money for a project or to cover unexpected expenses.
Reduced paid-up insurance

You can stop paying your premiums as of the eighth year and still be covered. 2 But your insurance amount will be lower.
You can top up your coverage with a critical illness or long-term care advance 3 . This means you'll have 2 permanent coverages in 1 policy.
If you're diagnosed with a serious illness that's covered like cancer, heart disease or an infectious disease, this coverage helps you pay for expenses. That way, you can focus on getting better.
If you're unable to care for yourself due to an accident, illness or your age, this coverage helps cover costs.
Boost your protection with our add-ons.
Accident
Accidental death, dismemberment or loss of use
Accidental dismemberment or loss of use
Accidental fracture
Business insurability coverage
Children's accidental fracture
Children's life protection
Guaranteed insurability benefit
Waiver of premiums in case of disability
If you're looking to get help with daily activities or support in difficult times, we're here for you. Access to services varies depending on your coverage.
Call anytime for advice from a nurse on nutrition, vaccinations, the use of prescriptions drugs and other health matters.
Get a second opinion on a diagnosis from specialist physicians, who will review your medical record and history.
Receive home care services to make day-to-day life easier for you and your caregivers if you lose your independence.
Get help planning home renovations, referrals for professional services or advice. We also offer a 24/7 emergency service.
Talk to a psychologist, in person or on the phone, for help in hard times.
Get a reduced premium when you buy 2 or more eligible insurance coverages at the same time for the same policy.
Get a life insurance quote

Find out which type of life insurance is best for you and get a quote. 1
We can also call you when it's convenient.
Explore our other insurance options

Life insurance and living benefits products are manufactured by Desjardins Financial Security Life Assurance Company.
This quote is not a formal proposal. Only our financial security advisors can assess your needs, check your insurability and offer the insurance product that's best for you. The reduced paid-up insurance option and cash surrender value apply to all permanent products, except for our Term to 100 product. The conditions covered by Critical Illness Advance and Long-Term Care Advance are indicated in your contract.