Our team
Many people, both in Quebec and overseas, support our mission on a daily basis. They are our employees, Desjardins Group specialists, our Proxfin partners and the organizations we work with in the field. We're successful because we're a big team with a single vision and everyone contributes in their own way.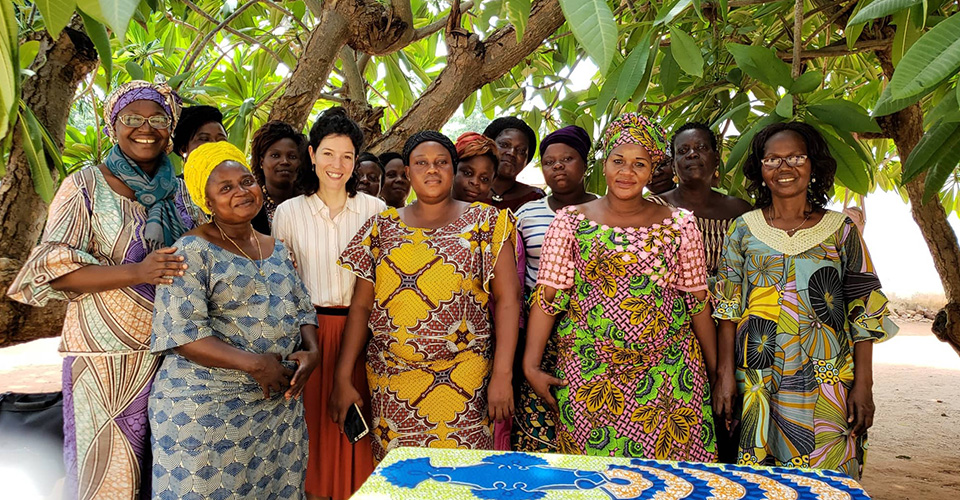 A team with a global outlook
The Desjardins International Development (DID) team includes over 100 people with financial inclusion experience, at our head office, at our regional office in Dakar, Senegal, and in beneficiary countries. They use their open minds, expertise and people skills to build connections and make a real difference for disadvantaged populations.
Being part of the largest financial cooperative in North America is an asset for our organization and our local partners.
We develop our expertise based on the Desjardins Group model, approaches and strategies.
Expertise to bolster our inter­ventions
Desjardins Group is a considerable source of specialized human resources for short- and long-term projects.
Our partners come to visit every year and enjoy the opportunity to benefit from our experience and expertise.
50 years of inclusive finance
Proxfin: an international exchange network unique to DID
In 2006, DID established the Proxfin network for a large number of its inclusive finance institution partners as a platform for dialogue and study. The network promotes communication and best practices among these institutions, DID and Desjardins Group, providing inspiration and helping to reinforce their contributions to the communities they serve.
Board of Directors and Management Committee
Lisa Baillargeon
Chair and Director
Caisse Desjardins Charles-LeMoyne
Richard Giguère
Vice-Chair and External Director
Isabelle Mireault
Secretary and Director
Caisse Desjardins de Joliette et du Centre de Lanaudière
Sophie-Emmanuelle Chebin
External Director
Christian Giroux
Director
Caisse Desjardins de la Chaudière
Maxime Lavoie
Director
Caisse Desjardins de l'Ouest de la Montérégie
Chilandre Patry
Director
Caisse Desjardins du Centre et de l'Est de Laval
Christine Perron
Director
Caisse Desjardins de Québec
Jocelyne Trudel
Director
Caisse Desjardins de Rouyn-Noranda
Gerardo Almaguer
President and Chief Executive Officer
Michèle Bilodeau
Director, Human Resources and Security
Robert Cheberiak
Senior Director, Investment
Martin Ruel
Senior Director, Expertise and Partnerships
Julie Veillette
Senior Director, Finance and Administration
Patrick Cyr
Senior Director, International Operations