Youth
Caisse Desjardins de Saint-Hubert has a long tradition of involvement with local youth. This is why it is so enthusiastic about the massive concerted effort being made by all Desjardins components toward youth outreach.
Learn about the following programs and activities: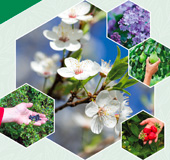 The caisse proudly welcomed members of the community to Pierre-Laporte Park on May 29, 2022, to contribute to its youth committee's latest project: a new green space for the community.
Volunteers showed up for a fun day of planting under the guidance of a team of experts from Arbre-Évolution.
More than 100 plants were planted by the end of the day, including canopy trees, fruit trees and edible plants. As they grow, they will benefit the entire Saint-Hubert community for many years to come.
Everyone is welcome to come pick and taste the fruits of their labour!
Learn more about the edible plant varieties (in French only, PDF, 864 KB) - This link will open in a new window.
See photos and more information from the planting day (in French only, PDF, 1.3 KB) - This link will open in a new window.
School caisse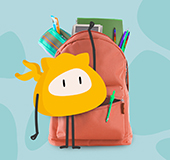 In collaboration with Quebec and Ontario elementary schools, Desjardins offers the school caisse, a savings education program. Introduced more than 100 years ago by Desjardins Group founder Alphonse Desjardins, the school caisse initiates children ages 5 to 11 to savings and responsible spending, in addition to encouraging their financial independence.
To instill in children a strong and ongoing sense of belonging to their school and community, school caisses provide them with the means to put into practice the values of cooperation.
In Saint-Hubert, the following elementary schools participate in the school caisse program: De Maricourt, Du Jardin-Bienville and Des Milles-Fleurs.
New!
Elementary school students can enroll in the school caisse program regardless of whether their school participates in the program. All you have to do is sign them up on the school caisse website - External link. This link opens in a new window..
You'll also find all kinds of tips, home activity ideas, games and informative videos to help you talk about money with your child.
Scholarships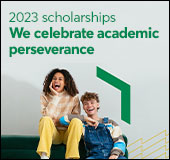 When you apply for a Desjardins Foundation scholarship, you'll also be considered for the caisse's scholarship program. In 2023, we'll be awarding 15 scholarships, totalling $25,000, to student members who are CEGEP or university students.
Application period: March 1 to 31, 2023
Read the contest rules (in French only, PDF, 224 KB) -
Personal Finance: I'm in charge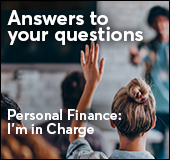 In a joint effort with caisses in the Greater Longueuil area, Caisse de Saint-Hubert and Carrefour Jeunesse Emploi Saint-Hubert offer a financial education program for young people between the ages of 16 to 25, whether or not they live in the community.
Want to take charge of your finances and make sound decisions as a consumer, a student or a young worker? The series of 2-hour classes on personal finances are available to you. The program is tailored to your reality and lifestyle, and addresses in a dynamic way topics of concern to you.
Why you should take the course
To learn how to save, how to spend and how to use credit wisely.
To plan your financial future with confidence.
To learn how to make money work for you.
To get equipped with the right tools needed to avoid overspending and prevent over-indebtedness.
To become aware of your rights and responsibilities
To make decisions that are right for YOU.
And because it's free!
See an overview of the 16 modules by going to the Personal Finance: I'm in Charge site.
To see the workshops available as well as their dates and location, contact Carrefour Jeunesse Emploi Saint-Hubert - External link. This link will open in a new window. at 450-678-7644.
Créavenir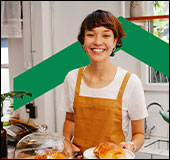 We help young entrepreneurs ages 18 to 39 who have trouble securing financing and want to start their own business, or who have a business that's less than 3 years old.
The program provides:
Coaching and mentoring
Financial aid in the form of loans and grants