Sustainable development
Caisse Desjardins de Lévis aims to become a leader in sustainable development in the Lévis community by helping build a sustainable and responsible economy. Here are some of the concrete actions we've taken so far.
Promotion of online banking
Visit the Desjardins website This link will open in a new window. to learn more about our online and remote services.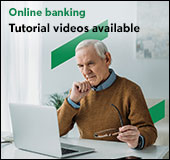 Desjardins

Green Program

At Desjardins, your efforts to help save the planet don't go unnoticed. They're rewarded with deals and discounts under our Green Program.
Reduction of single-use plastics
At Caisse Desjardins de Lévis, our employees and members use reusable glasses or mugs to drink water or coffee when on the premises.
Beekeeping to increase honey production and pollination
The caisse manages a few urban beehives in partnership with urban beekeeping organization Alvéole This link will open in a new window.. Located at the Maison de la Famille Rive-Sud, the hives help ensure the survival of bees, produce local honey, increase pollination and make our community greener.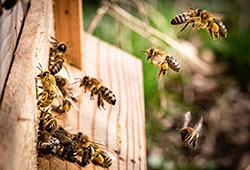 Annual recycling drop-off: old computer equipment and confidential documents
Every year, the caisse holds a recycling day where you can dispose of old computer equipment and confidential documents securely and responsibly. Look out for the next recycling day on our Facebook page (in French only) This link will open in a new window..
Incentives for alternative transportation
We offer a cash incentive to employees who bike, walk or take public transit to work. We also have underground parking spaces reserved for employees who carpool to work.
Carbon offsetting
For the 2nd year in a row, the caisse has offset its greenhouse gas (GHG) emissions with the environmental educational program Bourse du carbone Scol'ERE! We're proud to say that we offset 100% of our and our members' travel in 2019, for a total of 227.94 tons of CO2 equivalent. This was made possible by the 86 kids ages 9 to 12 and their families who participated in the program and committed to adopting new, eco-friendly lifestyle habits.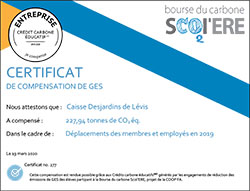 This link will open in a new window.