Investment fraud prevention
Security
Investment fraud
Learn more about this crime, which is becoming increasingly common in Canada.
What is investment fraud?
Investment fraud is a strategy used by fraudsters to convince you to invest your money in no-risk, get-rich-quick schemes.
Common types of investment fraud
Pyramid schemes
Pyramid schemes generate profits by selling products to new clients, who in turn must continue to sell these products to even newer clients. Those at the top of the pyramid are the ones who profit the most from this scam.
Ponzi schemes
Ponzi schemes promise abnormally high returns to new investors. In reality, they use the money of these new investors to provide returns for existing clients. The scheme falls apart when a large number of members want to withdraw their money at the same time.
Here are 3 ways to protect yourself:
Before investing your money, do your research.
Recognize investment fraud
Be extra careful. Here are a few signs to watch out for when receiving investment opportunities:
High returns with no risk
No one can predict the stock market. Be wary of promises of high return with no risk.
Cash or cheque
Cash and personal cheques are still valid payment methods, but they are sometimes used by fraudsters to get to your money.
Make sure to transfer your assets to a reputable company so you can track your money at all times.
One-of-a-kind opportunity
Fraudsters often use a sense of urgency and privileged information to manipulate their victims into making a decision.
When in doubt, take the time to think it over and don't hesitate to ask for advice.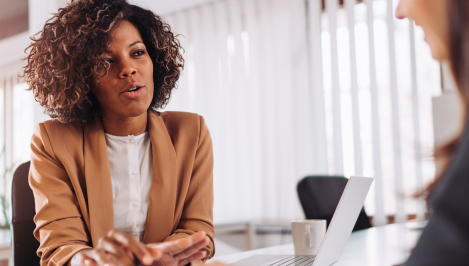 Are you victim of fraud?
We can help.
Useful links