Registered retirement savings plan (RRSP)
Registered retirement savings plan (RRSP)
Take the time to contribute
The benefits of a Desjardins RRSP
By contributing to an RRSP, you'll reduce your taxable income. Your savings will grow tax-free until you're ready to use them for retirement or another savings goal.
Deductible contributions from your taxable income
Tax-sheltered income
Savings can be used for retirement, a home or education
Get the most out of your RRSP
Good to know
You can contribute to your RRSP up to 18% of your previous year's earned income.
The 2020 contribution limit is $27,230. In 2019, it was $26,500.
For 2019, the deadline to contribute to your RRSP is March 2, 2020.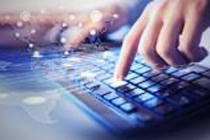 Many factors influence retirement income. Knowing those factors will help you plan better.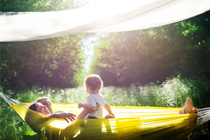 What is the most beneficial, paying down my mortgage or contributing to an RRSP? Or even another tax-efficient plan such as an RESP or a TFSA?
See the FAQ

External link. This link will open in a new window.
See a Desjardins advisor for more details about the conditions for Accord D RRSP financing.