Registered retirement savings plan (RRSP)
RRSPs at a glance
Help you invest your savings tax-free during your working years to supplement your income during retirement
Are transferable to your spouse on a tax-deferred basis if you die
Can be used toward the purchase of a home (HBP).
Can be used to finance your education if you decide to go back to school (LLP).
Must be transferred to a RRIF (registered retirement income fund) by December 31 of the year in which you turn 71
How contributions work
Anyone under age 71 with contribution room can contribute to an RRSP. You can also contribute to your spouseís RRSP.
Your annual contribution limit is 18% of the income you earned the previous year, up to a maximum of:

$26,230 for 2018
$26,500 for 2019

There is a $2,000 cumulative limit on over-contributions.
If you contribute to an employer-sponsored plan, that will reduce your contribution room.
If you donít use the full amount of your contribution room for the year, it can be carried over to future years.
Want more information about your contribution room? Check the Notice of Assessment you receive from the Canada Revenue Agency - External link. This link will open in a new window..
Setting up regular RRSP contributions with automatic transfers
Saving made simple! You can choose how much and how often you want to contribute: weekly, biweekly, monthly, etc. Your contributions will be automatically deducted from your bank account and invested in your chosen TFSA. Regularly investing even a small amount can have impressive results!
Learn moreabout automatic tranfers
Borrowing to invest in an RRSP
If you donít have cash available, you may want to consider borrowing to invest in your RRSP. The cost of the loan may end up being less than what youíll save by growing your money tax-free.
Learn more about RRSP loans.
Videos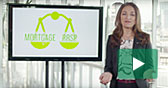 Added on April 1, 2015
Do you want to lower your tax bill? (1 min 35 s)
Whether it's to defer taxes or to grow your investments tax free, creating a financial plan with your advisor is a smart decision.