Financial services for your agri-food business
Financial services for your agri-food business
We have a range of agro-business solutions to help you grow your business, including financing that fits your needs, simple management tools and practical support.
A partner who understands the industry
We know that the challenges you face include supply and labour shortages, rising costs and market fluctuations. As your agri-food business develops, you can count on us to be there every step of the way.
Your account manager understands your business and will guide you towards the best financing solutions and services for you.
Financing your business projects
Trying to cut costs while standing out from the competition can be challenging without the right financial tools. Your account manager is there to help you choose the solution that best suits your needs.
Complementary financial solutions
Fundica
Find the best government financing options (such as grants, loans or tax credits) for free.
Momentum Fund
Get up to $20,000 to help finance your business's innovation project, digital transformation, energy-efficient equipment purchase or other qualifying initiative.
Managing your business effectively
Whether you own a family-run cheese factory or a microbrewery looking to export, we offer practical services that save you time by streamlining your operations.
Accelerating your business's growth
Growing your business can take different forms, including cutting costs, responding better to demand and increasing sales. Whether it's to innovate and increase your yield, acquire a business or start exporting, we're here to support you.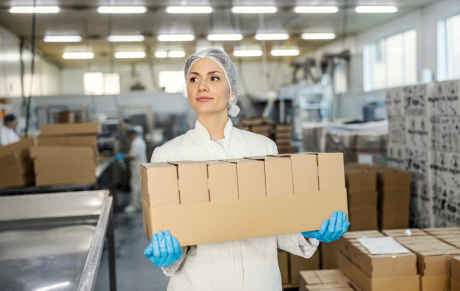 International trade
While exporting is becoming easier in an increasingly globalized world, it can also be challenging and requires careful preparation. Our high-performance, secure products will help you develop your international business plan while minimizing risk. We'll guide you to create an optimal plan and a simple and effective strategy.
Support beyond financial matters
The trusting relationships we've built with our network of partners allow you to team up with specialists in various fields while benefiting from special rates and offers.
Inno-centre
Get 200 hours of innovation consulting at a special rate of $30/hour to help stimulate your business's growth and performance.
Aleop
Enjoy a $340 discount and simplify your accounting with a solution that automates data entry, then synchronizes the data and organizes it intuitively.
Réseau des centres d'expertise industrielle

(RCEI)

Get up to 75% off digital transformation consulting services to make your business more competitive.
Protecting your wealth
We're here to help you pass on your business to the next generation and preserve the value of your estate.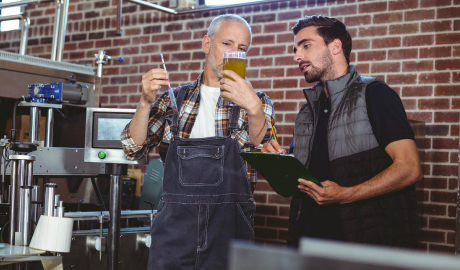 Business transfer
Planning on passing the torch in the next few years? It's an important step that we're committed to navigating with you. Your account manager is here to help you make this transition a success.
Further reading
Contact us
Contact your account manager for personalized support.
If you don't have an account manager, contact our team of specialists.