Planning your estate
Planning your estate
Planning your estate today allows you to distribute your wealth as you wish and make life easier for your loved ones.
Why is it important to plan your estate?
Deciding how your assets will be distributed after you pass is not an easy process. However, it's the best decision to make to ensure that your wishes are respected and that your family harmony is preserved. In fact, more than half of Canadians have a will..
How to prepare your estate plan
No matter your financial situation, a will and protection mandate are documents that are essential and complementary. They guarantee that your choices will be respected in all circumstances and protect your loved ones.
In Quebec, nearly one in three people ages 75 and over have a disability. Therefore, it's worth it to prepare in advance and make sure your wishes are documented.
Writing a will
A will is a legal document that includes your final wishes and where you'd like your assets to go after your death. It allows you to:
Designate your heirs and divide your assets among them
Name the person who will be responsible for settling your estate
Develop a tax plan to pay as little tax as possible
It's best to make these decisions on your own. If you don't make a will, your estate is distributed among your heirs in accordance with the law. For example, if you have a common-law partner, they will not be part of your estate.
Learn more about estate planning without a will
Writing a protection mandate
A protection mandate is a legal document that lets you choose the people (mandataries) who can make decisions for you if you are no longer able to do so.
In case of incapacity, mandataries can:
Take care of your assets: manage your income and investments or pay your bills
Take care of you: consent to your health care or act on your behalf
Did you know?
A power of attorney allows you to give someone the authority to act on your behalf. It helps if you are in full possession of your means, but it is then invalid if you pass away or are no longer able to decide for yourself.
Conversely, a protection mandate comes into effect when the court declares you incapacitated.
How to prepare for the unexpected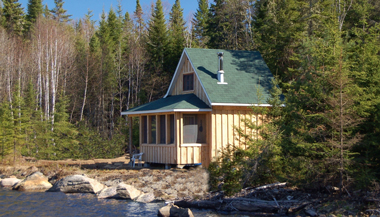 Making an inventory of your assets
Once you've decided to write your will, making an inventory of your assets (money, real estate, investments) is an important step that gives you a clear idea of your patrimony, facilitates the distribution of your estate and makes things easier for your loved ones.
Benefits of planning your estate with us
Reduce the tax impact of your estate

Create an estate balance sheet to determine your net worth.

Build your wealth

Use smart tax strategies to maximize the value of your estate.

Consolidate your assets

Simplify the estate settling process with an overview of your assets.
We help you evaluate tax solutions that best suit your situation, according to your wishes. Your financial planner will guide you every step of the way.
Let us help
Further reading
Contact us
By phone
Monday to Friday: 8:30 AM to 8 PM
Saturday and Sunday: 8:30 AM to 5 PM
This information page is a general source of information and should not be considered as legal or financial advice. This page is based on the laws applicable in Quebec and Ontario at the time of publication and the information mentioned is subject to change. The Fédération des caisses Desjardins du Québec ("Desjardins") cannot guarantee its completeness or content. It is not a reliable source for other provinces or territories. The information on this page is subject to change without notice. Please note that Desjardins cannot be held responsible for the content of the above-mentioned external sites or for damages resulting from their use.
© Fédération des caisses Desjardins du Québec, 2023. All rights reserved. This content may not be reproduced in whole or in part without the express authorization of Desjardins. All the information contained on this page is protected by Canadian and foreign copyright laws.
Source : Financial Consumer Agency of Canada. Canadians and their Money: Key Findings from the 2019 Canadian Financial Capability Survey - Canada.ca