Youth
Desjardins has a long tradition of involvement with local youth. This is why Caisse Desjardins d'Argenteuil is so enthusiastic about the massive concerted effort being made by all Desjardins components toward youth outreach.
Caisse Desjardins d'Argenteuil also contributes to the Desjardins Foundation, which awards over a half million dollars in scholarships each year.
In 2020, Caisse d'Argenteuil launched its own scholarship program to support an even greater number of local students in their academic pursuits. A total of 9 post-secondary students shared $10,500 in scholarships.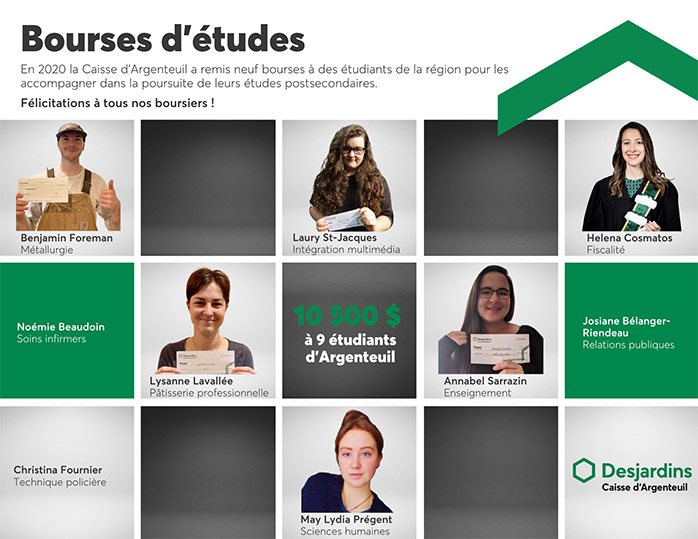 In 2023, the scholarship program of Caisse d'Argenteuil has been renewed and will continue to focus on keeping young people in school.
Application period: March 1 to 31, 2023
See the contest rules (in French only, PDF, 1.9 MB) - Cet hyperlien s'ouvrira dans une nouvelle fenêtre.
Apply Desjardins scholarships - External link. This link opens in a new window.