A partnership between the
Forum des jeunes de la fonction publique québécoise
and the
Caisse de l'Administration et des Services publics
equals a win for you!
Tailored to you
Members of the Forum have access to exclusive lectures. To sign up for the lectures, go to the Forum's website (in French only) - External link. This link opens in a new window..
Even more
The

caisse

was created by and for public sector employees
We have in-depth knowledge of RREGOP and collective agreements
We offer the same advantages whether you have a regular or contract-based job
We're with you during specific situations (
We hold back-to-school nights, an annual conference and much more
We support your causes
We double the amount you raise for Leucan ($3,132.38 donated)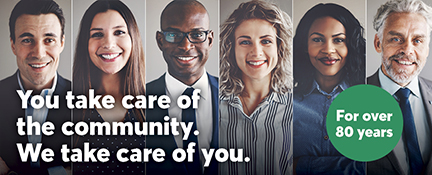 We're invested in you!
To find out more, contact Jonathan Cormier by e-mail - This link will open in a new window. or by phone at 1-866-246-2540, ext. 7291359.