Responsible investing
<
Responsible investment
Sustainable investment solutions
Responsible investment contributes to the economic and social well-being of people and communities, promoting inclusive and sustainable prosperity, which aligns with Desjardins's mission and the UN's principles.
Why choose DGAM for responsible investments?
Systematic approach
When analyzing new investment opportunities, we incorporate environmental, social and governance (ESG) criteria into our processes to evaluate the risks and impacts of ESG issues on long-term value.
Expertise
We have a team of specialists dedicated exclusively to responsible investment research, analysis and measures. They work closely with our financial analysts and portfolio managers.
Innovative
Strong ties to the finance and academic communities help keep us on the cutting edge so we can remain a leader in responsible investing.
Our solutions
Proprietary system to categorize companies in each industry based on their ESG practices
Ongoing monitoring of ESG issues
Unique approach to shareholder engagement that includes dialogue with company management
Our specialists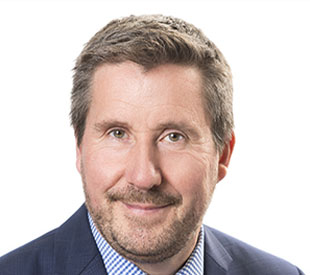 Guy Lamontagne
Vice-President and Head of Investment Strategy
Christian Felx
Manager and Head of Responsible Investment
Contact us
Have questions about institutional asset management? Contact our Business Development and Client Relations team.
Natalie Bisaillon
Vice-President and Chief of Partnerships and Institutional Client Relations