Developing the potential of young people through music with Jeunes musiciens du monde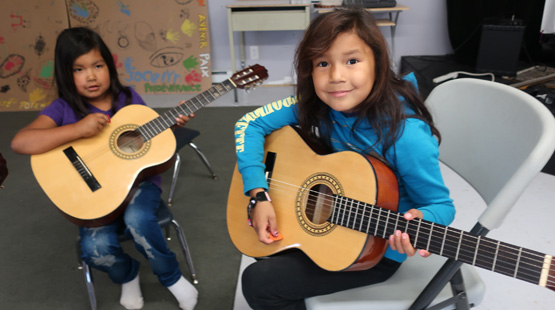 Arts and music education can have a profoundly transformative effect on the journey of many young people, especially those with higher-than-average vulnerability factors. This is why the Desjardins Foundation is pleased to renew its support for the "Monte le son, amplifie tes r๊ves" project of the Jeunes musiciens du monde organization.
This program makes it possible to offer free music lessons to young people who come from underprivileged backgrounds in several regions of Quebec. This approach allows young participants to develop social and emotional skills, 2 important assets for their overall development. By learning to play an instrument and realizing what they're capable of, kids grow more confident and find it easier to project themselves positively into the future, a crucial factor in educational success.
Learn more about the organization and its programs (site in French only) - External link. This link opens in a new window. .