Member dividends
Member dividends
Sharing is in our nature
$403 million

in member dividends for 2022

97% of members

eligible for dividends

Nearly $53 million

in community dividends
What are member dividends?
Member dividends are a reflection of our cooperative difference, and one of the advantages of being a caisse member. They're amounts that come out of caisse and Desjardins Group year-end surplus earnings, paid out to personal and business members under certain conditions. Some of these surplus earnings are also used to finance local community projects.
---
When are member dividends paid out?
At the annual general meeting, the members of each caisse will vote on how to distribute their surplus earnings from 2022. Your dividend amount will be calculated based on the outcome of your caisse's vote.
Track the payout of the 2022 member dividends
AGMs between March 27 and April 25, 2023

Member dividends
are calculated
Member dividends
are paid out
2022 member dividends
are deposited
Your dividend amount on
AccèsD
Find it quickly and easily
Once 2022 member dividends are deposited, you'll be able to log in to AccèsD to see personalized information, including the amounts you've received for volume and product dividends.
Personal AccèsD members: Log in from the mobile app home page, then under Quick access, click the My dividend icon. On AccèsD Internet, the My dividend section is in the right-hand menu of the AccèsD home page.
---
How do member dividends work?
There are 2 categories of member dividends: volume dividends and product dividends. To see if you qualify for either or both, read on.
Volume

dividends

The amount of your volume dividend is based on your business volume in each of the following 4 product lines:
Accounts

Loans, lines of credit and credit cards

Savings and investments

Insurance
Your volume dividend amount is calculated according to your average balance in each product line, your insurance premium paid throughout the last year and the total net purchases made with your credit card for the year. You earn a rate on every $1,000 in volume based on the outcome of your caisse's vote.
Product

dividends (personal members)

The maximum amount of the product dividend is $50. To qualify, you must have had at least 1 eligible product throughout the last year in each of the following 4 product lines:
Accounts

Loans, lines of credit and credit cards

Savings and investments

Insurance
Product dividends reward your loyalty and engagement.
---
If you're 30 or under
All you need is 1 eligible product in 3 of the 4 product lines to qualify for the product dividend.
Product dividends and certain volume dividend products are usually taxable.
Learn more about how dividends are taxed
Eligible products
Community dividends
Nearly $53 million
Another reflection of our cooperative nature is our members' commitment to fostering social change. One way they do this is by paying dividends back to the community. These dividends help caisses support local projects through their Community Development Fund.
Contact your caisse to find out how it's involved in the community.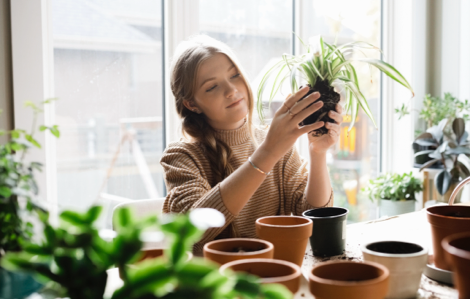 Youth dividends
Our youth dividends for 5- to 17-year-old members encourage kids to grow their savings.
FAQ
Discover our cooperative difference
Desjardins Group is Canada's leading cooperative financial group.
You must have been a caisse member during the last fiscal year to be eligible for member dividends.
For a caisse to pay member dividends, 2 conditions must be met:

Desjardins

Group must have the financial capacity to pay member dividends.
Members of the caisse must decide that it will pay member dividends. Members attending the caisse's annual general meeting decide how much of the surplus earnings will be distributed as member dividends or paid into the Community Development Fund, in accordance with all applicable legal requirements.

Business members are eligible for volume dividends on damage insurance products in Quebec only. Clients of The Personal insurance are not eligible for volume dividends.
Business members are not eligible for the product dividend.
Average monthly volume held or due, weighted based on how long you held or used the product and on net purchases, which are the total amount of purchases minus refunds (for example, refunds from a business), made with the credit card over the year.
Maximum of $50 for members that meet the eligibility criteria for 12 months.
Members must be age 30 or under on January 1—the start of the fiscal year—to qualify for this advantage.
Conditions may apply. For more information, please contact your caisse.
The youth dividend is for members of a Desjardins caisse in Quebec or members of Desjardins Ontario Credit Union Inc. who meet all the conditions. Offer subject to change without notice.