Odyssey Gold Visa credit card
As an Odyssey&reg Gold Visa* credit card holder, you're covered for emergency healthcare, even if it's related to COVID-19, subject to care availability. Some conditions apply. Questions or concerns related to COVID? Have questions or concerns about your next trip? Check out our FAQ page.
Odyssey Gold Visa
credit card
The Odyssey&reg Gold Visa* card comes with comprehensive travel insurance and earns you up to 2% in Bonusdollars®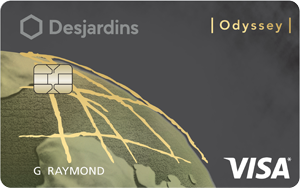 Comprehensive travel insurance

Up to 60 days

Annual fee

Additional card

Interest rate

19.9%
Your regular purchases earn you
Bonusdollars

rewards

Get up to 2% in Bonusdollars when you make purchases in these categories.
Restaurants

2%

of your purchases

Entertainment

2%

of your purchases

Alternative transportation

2%

of your purchases

Pre-authorized payments

2%

of your purchases

Other purchases

1%

of your purchases
Calculate your
Bonusdollars

rewards

It pays to purchase with an Odyssey Gold Visa.

Here's how many Bonusdollars you can earn.
Credit card benefits
Travel
Car rentals
Financing and cash advances
Protect your purchases and property
Security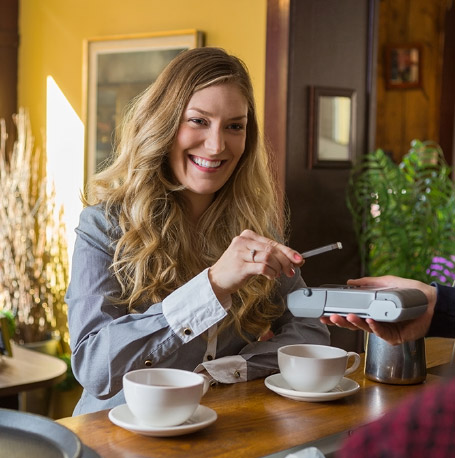 Card technology
Easy and secure online payment
Paying for your online purchases is easy with Click to Pay and get additional coverage with Verified by Visa.
Pay with your mobile device
It's so convenient to hold your device near the terminal to pay.
Extras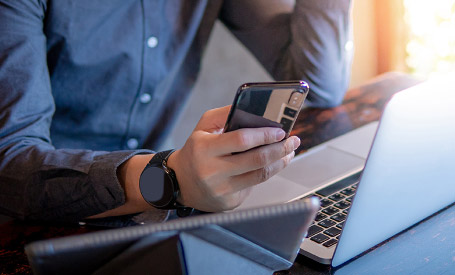 Manage your credit card
Let us know if anything has changed.
How to manage and repay debt
Read our tips to manage and repay your debt. Use our tool to find out how much you owe and to get personalized advice.
Apply for the Odyssey Gold Visa card
Annual fee and fixed annual interest rate are subject to change with 30 days notice.
® bonusdollars and Odyssey are registered trademarks of Fédération des caisses Desjardins du Québec
®Hertz is a registered trademark of Hertz System, Inc., used under licence.
® Dollar and Thrifty are registered trademarks of DTG Operations, Inc. Used under licence. © 2018 DTG Operations, Inc.
You have 21 days from the date the monthly statement is issued to pay the full balance on your account without interest (except on cash advances and cheques). The minimum payment due is 5% of the total statement balance. This means the balance shown on your account statement for the previous period, any interest or monthly instalments that were not paid on the due date for that period, your regular purchases, any cash advances from the current statement period, plus the interest charged on those cash advances. This amount will also include any other amounts due under your credit card contract. Here are some examples of applicable interest charges for a standard 30-day billing cycle: If the regular annual interest rate is 19.9% and your average daily outstanding balance is $100, you'd be charged $1.64 in interest. If it's $500, you'd be charged $8.18 in interest, and if it's $1,000 you'd be charged $16.36 in interest.
Eligibility requirements: Must have an eligible account. Primary card holder on the account must be a member of Fédération des caisses Desjardins du Québec or Fédération des caisses populaires de l'Ontario inc. Additional cards are $30 for non-members.
Purchase Protection and Extended Warranty apply to most goods purchased with your card.
Each installment must be paid in full each month. It will be added to your minimum amount due. If your minimum credit card payment isn't made on time, your card's interest rate will apply to the monthly payment.