Modulo Visa credit card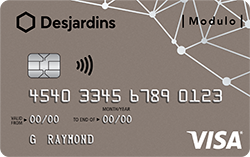 The Modulo Visa card is no longer available.
You may like this card
The new Flexi Visa card has a low interest rate and no annual fee.
The satisfaction of a low rate, the joy of rewarding yourself
Low interest rate

11.9%

Annual fee

$50

Bonusdollars

® rewards program

1%

of your purchases
Calculate your interest savings over 12 months
Enter a rate below 35% Enter a valid interest rate.
%
Enter a valid amount
(less than $1,000,000). Enter a valid amount.
$
The monthly balance is the approximate amount that remains unpaid on the due date of your credit card's monthly statement.
Credit card benefits
You also get
Check your credit score for free
Are you a member?
Log in to AccèsD to check your credit score for free, anytime and as often as you want.
Extras
No transaction fees
25-day grace period to pay your bill without incurring credit charges
Option to transfer your balances to this credit card
Easy account management
Earn
Bonusdollars

faste

Automatically charge your recurring bills—like your electricity, mobile phone or gym membership—to your Desjardins credit card and earn Bonusdollars faster!

Learn more about pre-authorized bill payments
Compare credit cards

Compare this card and see if it's the right one for you.
Partner offer
Get up to 15% off your Hertz car rental anywhere in the world
Get this offer

– Hertz offer - This link will open in a new window.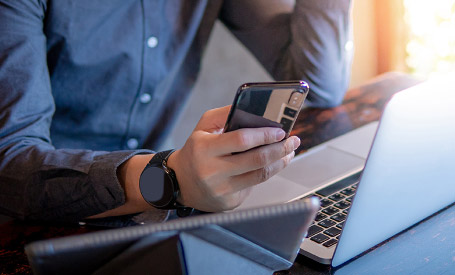 Manage your credit card
Let us know if anything has changed.
How to manage and repay debt
Read our tips to manage and repay your debt. Use our tool to find out how much you owe and to get personalized advice.
Let's talk
Avoid waiting on hold.
We can call you when it's convenient.
Annual fee and fixed annual interest rate are subject to change without prior notice.
® Bonusdollars, Modulo and Odyssey are registered trademarks of Fédération des caisses Desjardins du Québec.
Interest savings are shown for information purposes only and do not take into account monthly compounded interest, payments, additional purchases, annual fees, options or other specific factors.