Disputing a credit card charge
Disputing a credit card charge
Disputing a charge (also referred to as a chargeback) is a process that allows you to request a refund on an unauthorized transaction made with your credit card or on one where the terms and conditions established with the merchant were not fulfilled. We're here to guide your through all the steps and handle things on your behalf with merchants, the Visa* and Mastercard® networks, and others.
Chargeback: How to dispute a charge
We'll take care of opening your file and initiating the dispute for you. Before contacting us, we ask that you verify things on your end as soon as you see a charge that doesn't fulfil its terms and conditions. However, contact us right away if you see a suspicious, potentially fraudulent charge.
Examples of potentially disputable charges
Being charged for an item you didn't purchase or receive
When a good or service doesn't fit the initial description
Being charged twice for one purchase
Not being credited for an item you've returned
1

What to do before contacting us

If you have concerns about one of your transactions, here's what you should do. If you're still unable to resolve the issue with the merchant, go to step 2.
---
2

How to initiate a dispute

Contact us and we'll review your file to determine whether your charge can be disputed. If so, we'll explain what to do next.
Examples of what to have on hand before your call
---
3

Follow-up

We'll contact you if the dispute is unsuccessful or if we need more information to complete your file.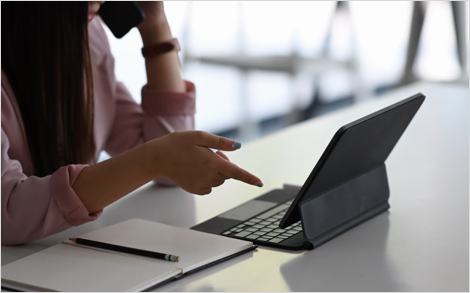 If you suspect a charge is fraudulent
Make a habit of checking your transactions, both in AccèsD and on your monthly statements. Contact us immediately if you see a suspicious-looking transaction.
Contact us
Business hours
Monday to Friday: 7 AM to 8 PM
(eastern time)
Did you know?
Before disputing a charge, make sure it isn't one of the following cases, as these can sometimes be misunderstood.
* Trademark of Visa International Service Association and used under licence.
® Mastercard, World Elite and the circles design are registered trademarks of Mastercard International Incorporated.