Open a business account
Open a business account
Fill out your request online and we'll help you pick the best account for your company's needs.
Fast online request

Fill out the form in just 5 minutes.

Personalized support

Select the right account for your business with help from our team.

Easy business banking

Manage your business finances online, 24/7 with

AccèsD Affaires

.
How to open a business account
Fill out the form online

Follow the 4 easy steps in the form to complete your request online and open an account. You will be asked to provide basic information about your company (like your business number) and your financial needs.

An advisor will contact you within 2 business days to complete the process and open an account.

Gather the necessary documents

Collect the documents required to open your account. The documents needed to open your account depend on what type of business you have.

All business types: copy of your enterprise file from the

Registraire des entreprises

and 2 valid pieces of identification for each account signatory or person authorized to administer the account
Partnership: partnership contract and list of assets
Corporation, company or incorporated company: copy of incorporation documents and general bylaws
Association: copy of your association bylaws

Pick a business account

Let our advisors help you pick the best business account for your needs. Ask your questions, share the documents you collected and finish opening your account.

Fill out the form to get started opening a business account

3 accounts for your business

Plans

Lower your operating expenses with our plans designed especially for businesses, self-employed workers and non-profit organizations.
Changing financial institutions
To transfer your business account from another financial institution, it's as easy as filling out the online request form to open an account. Then we'll contact you to walk you through the process.
For a smooth transition, we recommend you save your banking history, inform your clients and providers of the change and set up a timeline to transfer your funds.
Solutions for effective business banking
AccèsD Affaires
Use AccèsD Affaires to make it easier to manage your business and relationships with providers, clients, employees and the government.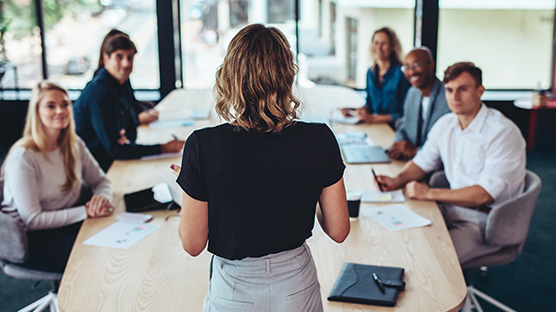 Personalized support and solutions at every step of the way
We'll team up with you to help you to turn your business projects into reality.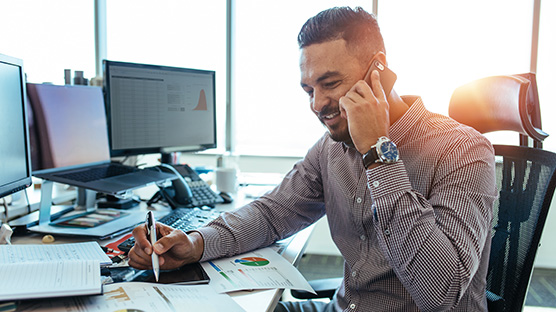 Financing
Discover the financing products available to support your business startup or expansion projects.
Open a business account
Online
Fill out your request to open an account online.
By phone
Avoid waiting on hold. Have us call you when it's convenient.
Montreal area:
514-253-6166
---
Elsewhere in Canada and the US:
1-888-233-2473
In person
Schedule an appointment at a Desjardins Business centre to open your account.
FAQ – Opening a business account
® The Interac logo and Interac e-Transfers are registered trademarks of Interac Inc. Used under licence.
To open a foreign currency account, you must first open a Canadian or US dollar account.