Desjardins Foundation Prizes
Desjardins

Foundation Prizes

Have a project in mind to motivate young people?
We can provide funding so you can make it happen.
Desjardins Foundation Prizes are for driven school and community workers who would like to benefit from up to $3,000 in financial assistance to run projects with elementary or high school students.
Winners are chosen through a vote by Desjardins directors, employees and agents.
In 2022
546

projects were supported

More than $1.4M

was awarded for projects

96,500

young people were reached
2022 Desjardins Foundation Prize winners
Beyond the Classroom podcast series
Inspiring stories of teachers and educators who, with the help of the Desjardins Foundation prizes, brought their projects to life and helped kids stay in school.
Episode 1: Ms. Marie-Pierre's Cards
Description (6 min 35 s)
To foster new relationships and work towards a common goal, a teacher and her special needs students start a greeting card business.
Episode 2: Ms. Forest's Bees
Description (5 min 20 s)
A beehive on a Quebec school's rooftop becomes a group project.
Episode 3: Mr. Guillaume's Graffiti
Description (6 min 40 s)
A youth centre facilitator shares his passion for graffiti, leading a young participant to win a local contest.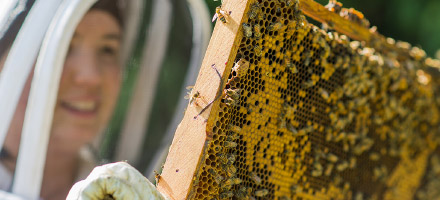 Foundation Prizes: one inspiring story at a time
Hear from teachers and other school staff members who launched initiatives that motivated kids to work hard and stay in school.