All In With Our Youth
All In With Our Youth
Being there for our youth has always been a priority for us. That's why we choose to help thousands of young Canadians every year through our program.
$50 million a year to empower young people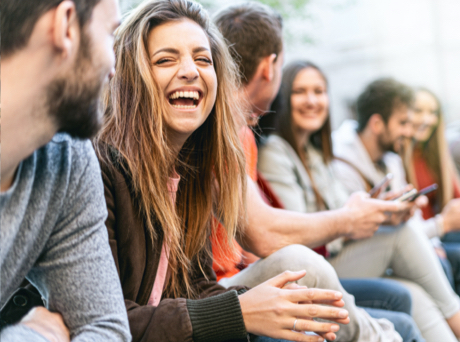 The All In With Our Youth program
We're committed to making a difference in the lives of young people and in their communities through our foundation, our programs and our financial support for several youth-focused organizations.
Who is the program for?
Canadians between the ages of 6 and 30
Entrepreneurs who are 35 or younger
Being there when it counts
We work hard to shape young lives in ways that matter.
Education

Employment and
entrepreneurship

Physical and
mental health

Community involvement
Currently featured
Employment and entrepreneurship
We offer young Canadians plenty of exciting opportunities to develop their skills and gain professional experience, whether they're looking for an internship, starting their dream business or taking on another challenge.
Desjardins youth initiatives
We're dedicated to helping young people succeed through our foundation and programs.